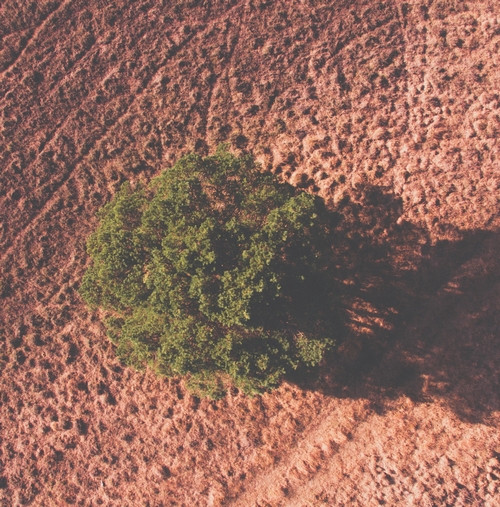 #COP21 Climate change & extreme weather
Pr. Colin Prentice
AXA Futures Plenary Session on Climate Change, July 1st, hosted by the Grantham Institute, Imperial College London In December 2015...
AXA Futures Plenary Session on Climate Change, July 1st, hosted by the Grantham Institute, Imperial College London
In December 2015 the UN Framework Convention on Climate Change (COP 21) will take place in Paris and is widely expected to see countries pledging to introduce more stringent cuts in carbon emissions and debating how to control global warming.
The scientific community is broadly in alignment that global temperature rises need to be kept below 2°C if catastrophic climate change is to be averted and the COP 21 Conference is seen as a critical step in achieving global agreement to meet this goal.
AXA, as one of the world's leading risk underwriters, has developed insurance products and parametric insurance products to protect individuals and businesses from extreme weather and climate risk and it funds academic research in this area through its AXA Research Fund. To date the AXA Research Fund has provided grants worth €131 million to 449 projects globally.
As part of our ongoing work to develop greater understanding and insight into climate change risk and mitigation, AXA hosted a plenary session with a panel of leading climate change scientists and influencers debating how to manage climate change and what COP21 should seek to achieve.
The AXA Futures event 'Climate Change and Extreme Weather – How Do We Protect Communities at Risk?' took place at the Imperial College, London Grantham Institute for Climate Change and the Environment and featured a prestigious panel including: 
Chair: David Williams, Managing Director Underwriting, AXA Insurance
Professor Martin Siegert, Co-Director, Grantham Institute for Climate Change and the Environment, Imperial College, London
Professor Colin Prentice, Chair in Biosphere and Climate Impacts, Imperial College, London 
Richard Aylard, External Affairs and Sustainability Director, Thames Water 
Professor Paul Bates, Professor of Hydrology and Head of School in Geographical Sciences, University of Bristol
Professor Hannah Cloke, Professor of Hydrology and Director of Water@Reading, University of Reading
World Meteorological Organisation figures show that weather and climate-related disasters have caused $2.4 trillion in economic losses and nearly 2 million deaths globally since 1971 and the panel agreed that climate change will continue to get more serious and cause more damage unless action is taken to cut emissions. 
However while it was broadly agreed that COP21 will be of critical importance in creating the political framework to manage emissions, the panel agreed that many countries are not well prepared to deal with the extreme weather and impact of climate change that we are experiencing today. The risks associated with climate change are something that the world has to deal with now, not in the future.
This video highlights the key views and conclusions of the AXA Futures debate and we hope it provides further insight and food for thought as preparations for COP 21 progress.
Other articles from the same author