Post-Doctoral Fellowships
United Kingdom
Climate Cares: Building Youth Resilience by Understanding and Intervening on the Mental Health Impacts of Climate Awareness
This research project is one of the 8 projects selected following the call for proposals on Health Impact of Climate Change.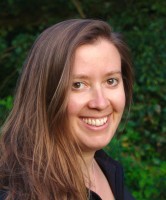 Emma
LAWRANCE
Institution
Imperial College London
Expected start date:Sept-2023
Higher temperatures, extreme weather events, and changing landscapes can cause overwhelming fear, sadness, and existential dread. This 'climate distress' is increasingly common in young people, yet the psychological effects of climate change are poorly understood, particularly in the Global South. AXA Fellow at Imperial College London, Dr Emma Lawrance, will investigate the interplay between climate distress, mental health and wellbeing, coping strategies, and 'climate agency' —the capacity to take climate action- in young people from the Philippines and Australia. These two regions are particularly threatened by climate change but have different resources, cultures, and socioeconomic contexts. Dr Lawrance will also develop, adapt and test interventions intended to boost climate adaptation capacity and reduce mental health burden with young people affected.
Some countries are at a greater risk of climate impacts yet have fewer resources to deal with those impacts. For example, the Philippines has some of the highest reported levels of climate distress but only 2-3 mental health workers per 100,000 people. Furthermore, cultural and exposure contexts could significantly affect how people are feeling and responding, and what opportunities exist to increase resilience. Without a proper understanding into how different cultures and communities experience the psychological effects of climate change, or whether psychological scales are applicable across different contexts, progress in the development of remedial strategies is barred. To address this, Dr Lawrance will conduct online surveys and interviews with young people in Australia and the Philippines.
Dr Lawrance will additionally examine the links between climate distress, psychological adaptation and coping skills, climate agency and action-taking, and mental health and wellbeing. Psychological adaptation includes processing the reality of the threats and developing helpful coping strategies to foster 'mental resilience'—an ability to not only recover following adversity, but also hold the "capacity for transformation". Building resilient communities will be crucial for people to cope with and act on the climate crisis, and manage the inevitable and required changes positively and proactively. Essentially, stronger communities help people to live well and cope through escalating climate impacts and engage in adapting their communities to limit the negative consequences. Resilience also involves increasing social and emotional capacity to engage with the wider societal transformations required to mitigate climate change now and into the future. In a second part of the project, Dr Lawrance will co-design, test, and compare two locally tailored youth interventions built to enhance resilience through opportunities to process climate-related emotions, bolster climate agency and develop helpful coping skills. The project will be conducted in partnership with researchers and youth organisations working locally, including Young People's Advisory Groups, comprised of teams of local young people who will feed into all project aspects.
The first is a self-guided journal intervention, already piloted with over 40 young people in the United Kingdom using a series of relevant activities to help young people explore their emotions and values, imagine the future they want to see, and find their desired role in addressing this in their lives or communities. The second is a volunteer-led workshop based on relevant community-based approaches, such as those led by Force of Nature. Dr Lawrance will test how this community-based intervention might have added benefits for climate agency and mental health, and the value of different types of interventions for the young people involved.
The perceived inaction of leaders can understandably worsen climate anxiety in young people. Thus, including their voices in climate action discussions could increase young people's climate agency. Dr Lawrance will work to elevate their voices to relevant decision makers, to become aware of their needs and appropriately involve them in local climate action.
This project will offer insights that will prove crucial for the development of much-needed interventions. Strategies that equip young people with the skills and motivation to transform their communities will simultaneously protect their mental health, thus unburdening mental health systems and avoiding the need for more costly interventions later on. The benefits uncovered for young people in Australia and the Philippines can be upscaled to different countries in future work. This, as well as strengthening international and community-based networks of researchers, climate organizations, young people, and policy makers, means that Dr Lawrance will set the stage for advancements that go well beyond the project's 2 years.
April 2023