Climate & Environment

City Resilience

Climate Change
AXA Awards
United Kingdom
Responding to Climate Change while Advancing Social Justice and Reducing Inequality in Urban Areas
Vanesa Castán Broto is Professor of Climate Urbanism at the Urban Institute, University of Sheffield. She has been selected as one of four recipients of an AXA Award for Climate Science for her research on the link between climate action and inequality. Get to know more about her work, projects and aspirations, and how she supports the social impacts of actions designed to mitigate or adapt to climate change.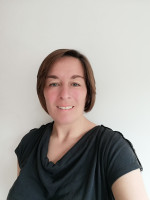 Vanesa
CASTAN BROTO
Institution
Urban Institute
Watch the video and read her interview below:
Vanesa, tell us about your work at the Urban Institute. What are its implications for society and policymaking?
Climate urbanism is an interdisciplinary field across the environmental sciences, human geography, and urban studies, which emerges from a concern with how climate change shapes our understanding of how we live together in cities and settlements. Climate urbanism is deeply concerned with the social impact of actions to adapt to or mitigate climate change.
My research addresses the link between climate action and inequality, alongside how people create meaningful lives in different contexts; the conditions that shape what people can do and how; urban inequality and new forms of urban solidarity; and social innovation.  I am particularly interested in citizen-led responses to climate change in the context of rapid urbanization.
The infrastructures we build in the coming decades will determine our capacity to mitigate carbon emissions and adapt to climate change. Climate action must address inequality, which drives vulnerability and reduces people's capacity to manage risks. Inequality also drives carbon emissions, which result from increasing consumption among affluent people rather than improvements in wellbeing. Many actions to mitigate or adapt to climate change negatively impact the most disadvantaged groups and can lead to maladaptation long term.
My research speaks to urban planners and other professionals working in urban environments who want to make their cities socially and environmentally just, and community practitioners and activists interested in community organization and giving citizens a say in environmental policy and planning.
My engagement with communities, social enterprises, business innovators, and local governments in urban areas gives me optimism. The gloomy predictions of added global efforts not delivering on climate goals are contradicted by the abundant evidence of climate action in urban areas that is not easily computable at the global level.
What are you working on right now? How do you plan to support the just transition effort?
My current work focuses on how to deliver a just urban transition to a low carbon, climate-resilient society. One billion people living in informal settlements lack access to a safe home and essential services. A just urban transition must improve their wellbeing while delivering on climate outcomes.
Three current projects address these issues:
Ultimately, I want to contribute to a just response to climate change by examining the impacts of energy transitions, and the extent to which they can address existing forms of discrimination.
What brought you to the study of the social dimension of climate urbanism?
I have been committed to understanding how to respond collectively to climate change in ways that advance social justice throughout my career. I am also a feminist researcher committed to practice and activism. My work reflects memories of growing up in a remote village in the Spanish Pyrenees and a lifelong fascination with cities.
I studied Natural Resources Management and Engineering in college. I felt that the most critical element – people – was missing from my education. Through the EU's Erasmus Programme, I did an MSc degree in Environmental Sciences at Wageningen University, specializing in environmental policy and environmental sociology. During my doctorate at the University of Surrey, UK, which focused on coal-related conflicts in peri urban areas, I became interested in the purpose of planning and the promises of urban innovation to address climate change. Over years, I have developed these intuitions into a research agenda on climate urbanism.
Now, this AXA Award gives me hope that my work may be relevant beyond the bubble within which I work. A just transition depends on the private sector adopting new models of socially responsible economic activities that put collective wellbeing over profit. This will require looking into how the current ways of operating drive carbon emissions and vulnerabilities to climate change impacts. If I can help with that, I will be glad.
What is your message regarding climate change and the role of science?
Greta Thunberg's words, especially 'listen to the scientists,' have been a source of inspiration for my work. But while committed people are dedicating their lives to climate science, scientists' work does not translate into ready-made solutions. The transition towards sustainable futures requires the work of scientists together with everyone else. Listen to the scientists, by no means, but also listen to those who are in the frontlines of climate change, facing its impacts, and to those who are working hard on social innovations to move away from fossil-fuels.
Biography
Vanesa Castán Broto is a Professor of Climate Urbanism at the Urban Institute (UI) in the University of Sheffield, where she directs a group of researchers examining how climate change shapes collective ideas of urban life, urban planning and urban risks. She joined the UI in 2017, after seven years of teaching urban sustainability and environmental justice in the Development and Planning Unit in UCL. She has an interdisciplinary background in environmental engineering, environmental sociology and urban planning. Professor Castán Broto serves as a Lead Author of Chapter 6 of the Working Group 2 contribution to the Sixth Assessment Report of the Intergovernmental Panel on Climate Change (IPCC).
Selected publications by Pr. Castán Broto
Castán Broto, V. Urban Energy Landscapes (2019) Cambridge, Cambridge University Press.
Castán Broto, V. and Westman, L. (2019) Urban Sustainability and Justice. London: Zed Books.
Rigon, A. and Castán Broto, V. (2021) Inclusive urban development in the global south. London: Routledge
Castán Broto, V., Robin, E. While A. (2020) Climate Urbanism. London: Palgrave.
Westman, L. and Castán Broto, V., 2021. Transcending existing paradigms: the quest for justice in urban climate change planning. Local Environment, 26(5), pp.536-541.
Castán Broto, V. and Robin, E., 2020. Climate urbanism as critical urban theory. Urban Geography, pp.1-6.
UN-Habitat (2020) World Cities Report 2020: The Value of Sustainable Urbanization. Nairobi. Currently has 25,000 downloads. (Lead Chapter Author, Chapter 4).
UN-Habitat (2016) World Cities Report 2016: Urbanization and Development - Emerging Futures. Nairobi. Currently has 8,300 views (Lead Chapter Author, Chapter 5).
Castán Broto, V., 2021. On the deployment of scientific knowledge for a new urbanism of the anthropocene. In McFarlane C. and Lancione, M. (Eds.) Global Urbanism (pp. 219-226). Routledge.
Castán Broto, V. 2021. The European Green Deal and the challenge of systemic change in urban areas. In Abdullah, H. (Ed.) Towards a European Green Deal with Cities. The urban dimension of the EU's sustainable growth strategy. Monografia CIDOB nº 80
July 21, 2021
Read more from Vanesa Castán Broto
Climate Urbanism: Building Resilience in Urban Contexts