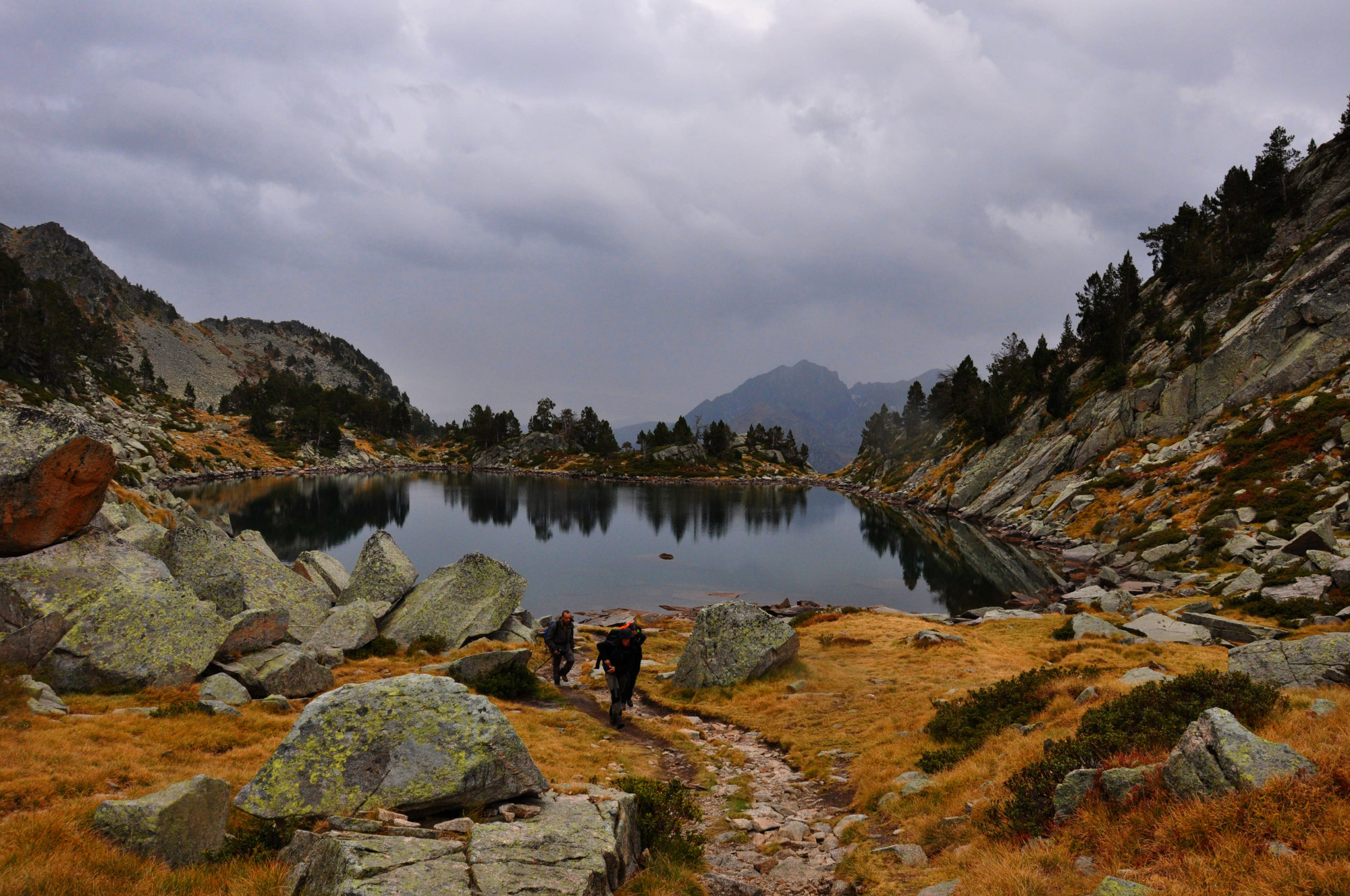 Launch of the Toulouse INP- AXA chair on Functional Mountain Ecology
Whether we live in cities, rural areas or more remote areas like the mountains, we are reliant on nature and biodiversity for the air we breathe, the water we drink and the food we eat. Mountain ecosystems have hundreds of thousands of species co-existing in a fragile natural balance, and man-made pressures – climate change, pollution, and land use – have a damaging effect on this biodiversity. The result is poorer quality food, less access to clean drinking water, and an upsurge in pathogens and parasites that can cause disease in animals and people.
Toulouse INP-ENSAT and AXA have created the AXA Chair on Functional Mountain Ecology. Supported by a financial endowment from AXA in the amount of 600,000 euros, the Chair will conduct a 5-year study of the effects of climate change, pollution and pathogens on mountain ecosystems and the service they provide, including the supply of clean drinking water for millions of people.
The AXA Chair on Functional Mountain Ecology will analyze the consequences of human activity and identify solutions for reducing the negative impacts. The AXA Chair on Functional Mountain Ecology will also focus on raising awareness among the public and decision-makers.
For Dirk SCHMELLER, Professor and Chair holder: "The public often considers the mountain to be an untouched place far from sources of pollution and the effects of human activity. In reality, mountains shelter sensitive ecosystems and are the first line of defense against the effects of climate and global change. High mountain freshwater ecosystems are affected by climate disruption and pollution. This threatens the resources of 50% of mankind! It is critical that we assess the impact of human activity on mountain ranges in order to understand the degree of threat to the ecosystems and to humans. Our findings will be provided regularly to the media, citizens and opinion leaders in order to bring about profound and rapid change in behaviour, change that the United Nations also recently called for through IPBES, the Intergovernmental Science-Policy Platform on Biodiversity and Ecosystem Services."
For Marie Bogataj, Director of the AXA Research Fund: "In its expanded role as insurer, AXA is committed to preservation of the environment, and particularly of threatened ecosystems. Support of scientific research is a priority lever for addressing these issues. The AXA Research Fund is happy to support the research of Prof. SCHMELLER into better water resource management. The AXA Chair on Functional Mountain Ecology at Toulouse INP-ENSAT is one of more than 600 research projects supported by AXA, including 200 focused on the environment."
Fragility of Ecosystems
Human activity affects mountain ecosystems. The air is filled with pesticides, micro-plastics and other pollutants, and then cools at higher altitudes, producing rain in which the pollutants return, and even reach distant areas such as mountain lakes.
With pastoralism, acres of vegetation are regularly burned by farmers to encourage the growth of grass for cows and sheep. The burnt organic matter enriches lakes and streams, changing the ecosystem. Medication given to cows and sheep is another source of pollution. To this we can add the damage from mass mountain tourism and the introduction of fish into mountain lakes for recreational purposes.
AXA Chair on Functional Mountain Ecology
The AXA Chair on Functional Mountain Ecology will measure the extent of pollution and pathogens in freshwater sources, the conditions that encourage their development and the impact on human health.
In his research, Dr. Dirk SCHMELLER will analyze:
- fluctuation of biofilms, which indicate water quality,
- the freshwater microbiome and its important role in aquatic biogeochemical cycles and nutrients,
- plankton species, which indicate critical change,
- and key species such as amphibians, which are able to use energy-poor resources, and which indicate critical ecological change.
His research with be conducted, in particular, in the Pyrenees, although it will be supplemented by research about other mountain areas (Sierra Nevada – United States, Dhofar mountain range – Oman, Zhongyang mountain range – Taiwan), conducted by the international GloMEC project.
EcoLab
This work will be conducted by the Functional Ecology and Environment laboratory (EcoLab; UMR 5245 INP-CNRS-UPS) at the Toulouse INP-ENSAT site. EcoLab primarily studies the response of organisms, communities and ecosystems, and their interconnection with external pressures, in order to develop applied research for social purposes.
Toulouse INP-ENSAT is one of the five national faculties of agricultural sciences in France. Every year, 170 engineers graduate from Toulouse INP-ENSAT with degrees in agricultural sciences, food processing, agri-business, management and environment.
About the AXA Research Fund
The AXA Research Fund is the AXA scientific funding initiative that supports the development and dissemination of scientific research with the goal of building a better future. For more than 10 years, the Fund has assisted more than 600 research projects conducted by scientists of 58 nationalities in 35 countries with financial support in the amount of 189 million euros.
To learn more: website: www.axa-research.org Twitter: @AXAResearchFund
For more information: