Health

Pollution & Health
Post-Doctoral Fellowships
Luxembourg
Using New Data Sources to Better Manage Substances of Concern (Soc)
Chemicals lie in everything from clothing to cleaning supplies surrounding us. However, while some might be harmless, others strongly impact human health and the environment, such as plasticizers and Bisphenol A (BPA), a ubiquitous chemical in several products, including food containers and hygiene products. These chemicals are considered substances of concern (SoC), referring to substances with inherently hazardous properties such as carcinogenicity, mutagenicity, or reproductivity toxicity. To control the presence of SoC, EU public authorities have implemented regulatory measures, leading to their decline of presence in the environment. However, it is still unclear to what extent those substances can impact our health and the planet.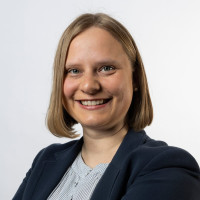 Oona
FREUDENTHAL
Institution
Luxembourg Institute of Science and Technology
Environmental Research and Innovation (ERIN)
In order to put together an accurate risk management process and drive the appropriate regulatory policies, it is necessary to understand the effect of these substances on our use and their chemical properties. Though authorities have begun to set up databases to consolidate industry data, it is crucial that the EU uses the available data for early identification of SoC uses to develop better policies.
Dr. Oona Freudenthal has been working on European chemical regulations at the Luxembourg Institute of Science and Technology. Her studies highlight the lack of comprehensive and harmonized data in SoC and the resulting lack of suitable measures. Adequate control and better regulation of the use of SoC would minimize exposure to these substances and their impacts, including various diseases such as cancer and metabolism disorders. During her AXA Fellowship, Dr. Freudenthal will seek to demonstrate how policy-derived databases could help identify SoC's use and determine their emission sources and risks.
Her research project will help authorities and policymakers set up an appropriate regulatory framework for these substances and better manage their risks to human health and the environment. The outcomes of this research project will provide a more accurate understanding of the risks posed by SoC for industrial clients, public health, and citizens. This could further help insurers identify the costs of the risks and drive decision-making on investment in different business sectors.
May 2022
Watch Dr. Oona Freudenthal pitch her research project in 3 minutes
Expected start date: Summer 2022