Health

Longevity, Ageing & Long-term Care
Post-Doctoral Fellowships
Netherlands
"The Healthy Longevity Phenotype"; Definition, Associated Factors and Prediction
Aging: what's your score?

Grow old and stay healthy: that's anyone's wish. While focusing on the definition of what constitutes healthy longevity, Dr. Maryam Kavousi seeks to identify the main prognostic factors for predicting an individual's aging trajectory.
She will concentrate on the contribution of lifestyle factors and biomarkers of disease and frailty to obtain a healthy longevity "score." Her research may contribute to filling the gap between the most advanced knowledge provided by aging research and future public policy.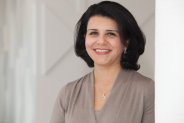 Maryam
KAVOUSI
Institution
Erasmus University Rotterdam
ORCID

Open Researcher and Contributor ID, a unique and persistent identifier to researchers