Health

Pollution & Health
Post-Doctoral Fellowships
Finland
Better Identifying and Mitigating Microplastics' Threats to Preserve Ecosystems and Protect Human Health
Although plastic is proven to be toxic and harmful to both the planet and human health, its production is reaching record levels. Plastic production and consumption generate a significant amount of hazardous waste and particles. These substances most of the time end up in nature, thereby impacting not only our ecosystems, including marine and terrestrial biodiversity but also our health through their presence in the air.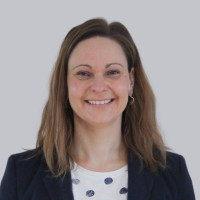 Saija
SAARNI
Institution
University of Turku
ORCID

Open Researcher and Contributor ID, a unique and persistent identifier to researchers
Freshwaters and coastal environments are among the most affected aquatic areas as a result of human activity. The greatest risk for aquatic ecosystems and human health is related to microplastics i.e., plastic materials with particle size less than 5mm. Microplastics are either manufactured to be used in cosmetics or plastic industries or formed following the degradation of plastic materials (due to UV radiation and physical abrasion). With serious gaps lying in recycling systems across the globe, more microplastics keep on infecting our environment. Recognized as emerging pollutants, their repercussions on ecosystems and human health are currently being investigated using various methods across disciplines.
Existing laboratory tools and current techniques allow us to test plastic's impact on species, human beings' guts, and tissues. Still, microplastics' toxicity and harmfulness depend on exposure and their concentration in nature. High concentrations of microplastics can weaken ecosystems' functionality, harm human health, and disrupt a variety of businesses including fishing, farming, and water production which constitute vital sources of revenue for different communities. However, very little is known regarding microplastic concentrations' harmful levels.
During her AXA Fellowship at the University of Turku, Dr. Saija Saarni intends to reduce the knowledge gap on microplastics' toxicity and harmfulness. She aims at providing evidence-based estimations geared toward identifying the chemical reactions arising from microplastics and natural sediments' interactions to assess future risks and environmental impacts. Her strong interest and background in geology combined with her different works on microplastics provided her with the required knowledge, skills, and competencies to successfully carry out this proposal.
As part of her research project, Dr. Saija Saarni will conduct sedimentological, microplastic, and chemical analyses using laminated (varved) sediment archives. She will focus the analyses on both Kallavesi lake and Haukivesi lake, two highly polluted Finnish lakes located near industrial areas. These various approaches will enable her to measure environmental parameters' evolution over time as well as the speed at which these changes occur, and, ultimately, identify future risks.
The outcomes of this research project are expected to help, on the one hand, authorities and policymakers adopt adequate regulatory measures to better identify and mitigate the risks associated with these substances and on the other hand, help insurers further assess and predict the risks arising from microplastics.
By taking an in-depth look at microplastics' risks, Dr. Saija Saarni's project promises to provide precious outputs to help ensure access to safe and clean water which is essential to the survival of all living things - plants, animals, and human beings as well as to functioning of the different ecosystems.
May 2022
Expected start date: Fall 2022
Watch Dr. Saija Saarni pitch her research project in 3 minutes