AXA Outlooks
United Kingdom
AXA Outlook "You, Me and Our Resilience: Cross-cultural Insights on Resilience, Poverty and Climate Change"
You, Me and Our Resilience: Cross-cultural Insights on Resilience, Poverty and Climate Change
Climate change is not experienced in isolation. It coincides and collides with other underlying risks and uncertainties that define the lives of poor communities.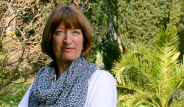 Katrina
BROWN
Institution
University of Exeter
Research Outline

Professor Brown will work in partnership with a Kenyan Charity, S.A.F.E. Kenya to involve communities from coastal Kenya to Southwestern UK. Using participatory drama she will facilitate their shared experiences of coping with, and building resilience to extreme weather events.
Emphasizing cross-cultural learning, she will bring in researchers, inform policy making and help shape risk analysts perspectives in order to identify appropriate mechanisms to support and empower poor communities.
To add or modify information on this page, please contact us at the following address: community.research@axa.com