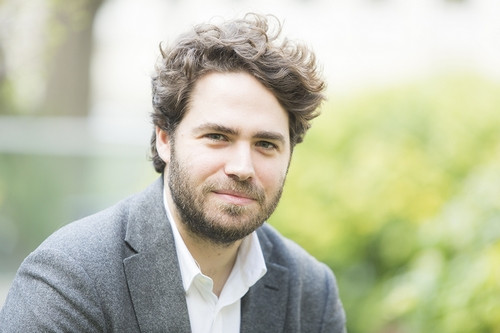 Thomas Landrain : The Soul of a Biohacker
At 31 years old, Thomas Landrain is certainly unusual in the world of biology. A fervent advocate of open science and a form of "Do It Yourself" science, a few years ago he founded La Paillasse, the first community laboratory in France. We review the career of this young prodigy of biohacking whose potential was nurtured by support from the AXA Research Fund in 2009.
"If I had to sum up my career in a sentence, I would say that I am passionate about science and was unable to find an environment in the traditional academic world in line with my approach to research, so I decided to found my own laboratory, in collaboration with other individuals who wanted to contribute to a collective undertaking, producing scientific knowledge."
Thomas Landrain has always demonstrated strong independence in respect of scientific institutions and the often very well-defined path available to young researchers. Having obtained a degree in biology and worked as a researcher for a year in Finland – in partnership with the Ecole Normale Supérieure in Paris – he decided to study synthetic biology, a new and complex discipline, combining biology, IT, physics and mathematics. This gave him a problem, as no synthetic biology lab yet existed in France.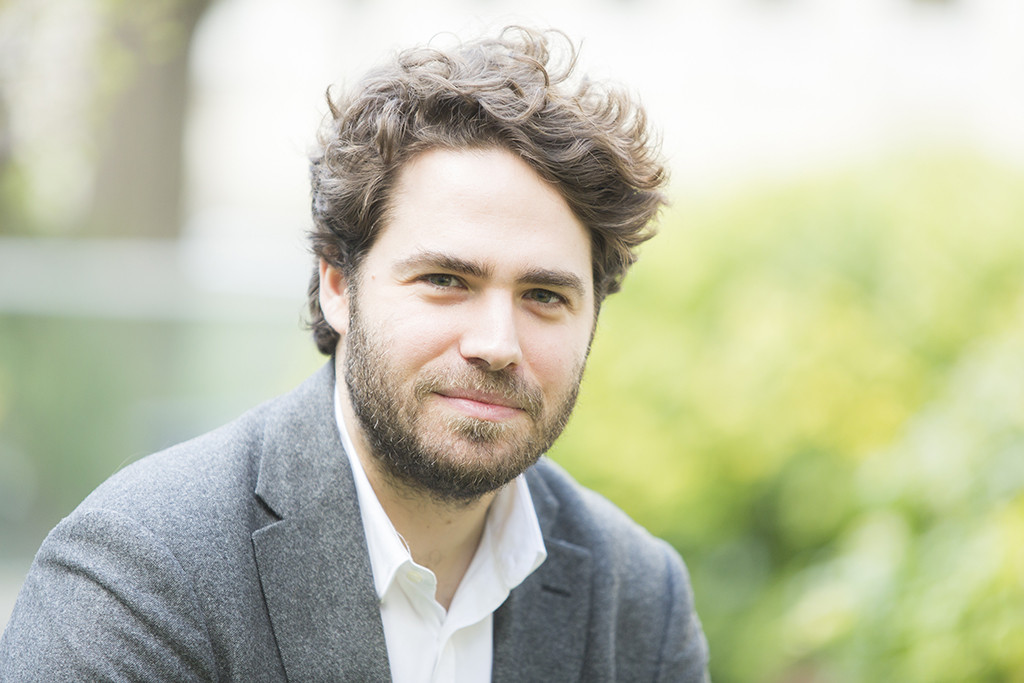 Thomas Landrain's career in eight key dates
17 November 1984: Birth
2002 to 2005: Biology degree from the Institut Catholique d'Etude Supérieur in La Roche-sur-Yon
2005: Accepted into the Ecole Normale Supérieure in Paris
January to September 2006: Time spent in Finland working on a research project into regulation of stress at cellular level in mammals
2007: Won "iGEM" award for best fundamental research project (awarded by MIT) with the synthetic biology club he founded
2009: Awarded an AXA Research Fund grant to produce a thesis on bioreceptors
2012: Opened the first la Paillasse in a squat in the Paris suburbs
2014: La Paillasse moved to 750 m2 premises in the centre of Paris
A pioneer in synthetic biology in France
The student therefore decided to set up a club with his friends dedicated to advanced research in this field. Their work on multicellular bacteria even led to them winning an award for best fundamental research project from the highly prestigious MIT in Boston. This was a seminal experience for Thomas Landrain, reinforcing his belief in what science should be – open and multidisciplinary.
He went on to found the first fully-fledged synthetic biology lab in France with Dr Alfonso Jaramillo. As part of this new initiative, funded by the AXA Research Fund and with all the resources required to complete his research, that he devoted himself to his thesis. His objective was to use synthetic biology to create smart biosensors within micro-organisms such as bacteria, to allow them to analyse their environment for humans' benefit. The example he gave in his AXA Research Fund application was detecting anti-personnel mines.
Valuable support from the AXA Research Fund
"The approach I proposed to my work fitted at that time into the fund's 'aging' category. This raises the question, "What is the relationship between this phenomenon and bacteria?" In reality, although I wasn't studying humans, I was analysing a very basic process linked to living things which could therefore apply directly to humans. And that is where I believe the AXA Research Fund was very far-sighted. They were able to be that open-minded. And I am certain that by adopting that method, they will really contribute a lot to science over the long term."
In addition to funding, the AXA Research Fund supported the researcher with his international collaboration initiatives, enabling him to travel and organise conferences abroad. This help was vital in the young man's integration into the scientific community: "I am extremely grateful to the Fund's teams, who helped me a lot. As a PhD student, I benefited from a friendly human presence throughout my guidance. At events organised by AXA, I even had an opportunity to meet other researchers supported by the Fund – international scientists with a wide range of projects and indisputable talent."
Founding of La Paillasse
It was in 2009 that Thomas Landrain's destiny took a twist. At the time, the "Do It Yourself" movement was in full swing and the scientist soon came to hear about biohackers, individuals promoting the practice of biology outside of its traditional confines. These amateur and specialist scientists meet in makeshift laboratories to work on independent projects. It was in the context that the idea of founding La Paillasse arose.
"I wanted to explore what a 21st century laboratory could be, in this era famous for collective intelligence, and literally set up an open and collaborative laboratory." The first Paillasse was created in 2012, in a suburban squat. It stimulated innovation by facilitating the link between a range of different profiles, from the world of science as well as art and design. Above all, it provides its members with all the equipment they need to carry out their research.
The initiative has been a success, to such an extent that NASA itself has assigned the La Paillasse teams to carry out an open source bioreactor project.
Five terms to know before visiting la Paillasse
Open science: A movement which aims to make scientific research and its interaction with society more transparent and collaborative. It is based on use of the web, collaborative working tools and social networks to maximise information exchange between researchers who are often from different disciplines.
Biohacker: Individual promoting the practice of biology outside of traditional frameworks. These amateur and specialist biologists meet in makeshift laboratories, such as squats, to work on independent, generally open-source projects.
Open source: Describes software – or other type of industrial/intellectual property – for which all the source code is accessible and royalty free. The open source universe is based on sharing and based on the central premise that everyone can contribute something to improving a product.
Big Data: This term refers to all data produced worldwide. Its volume is exponential and the possibilities it offers are infinite… providing we can learn how to exploit it.
Do It Yourself: This is a movement promoting a non-conformist lifestyle in which day-to-day objects, as well as artistic and intellectual production, is the result of individual creativity. The three main laws of DIY are ingenuity, resourcefulness and self-reliance.
A flag-bearer for biohacking
Two years later, the City of Paris granted them a new 750 m2 site in the Le Sentier district. The group of French biohackers is now well-established and has even formed a real network: following Bordeaux and Lyon, Les Paillasses are now opening in the Philippines and Ireland.
The numerous projects carried out by this new breed of scientist include biodegradable ink, a low-cost genetic test and a tool for viewing DNA. "One of La Paillasse's main missions today is to explore all the new scientific research and technology transformation practices through our very low-cost laboratories," says Thomas Landrain, "as well as our scientific programmes which enable us to allocate resources, which would normally only be allocated to researchers, to any member of the community who wants to take part."
Thomas Landrain is now one of the leading lights of open science – a principle he strives to promote as much as possible.
At a recent conference organised by the AXA Research Fund to examine data challenges, he declared: "Science essentially revolves around information. In the research ecosystem, what allows you to succeed is access to the right information. Open science and open data therefore enable us to be more efficient as researchers."
The biohacker's long-term goal is to create a vast international network allowing projects to be carried out at European or even global level.
Three major projects conducted with la Paillasse
Organic ink
What if everyone could produce the own environmentally-friendly ink?
The idea is to create a pen generating its own ink using natural bacteria which produce pigments and which individuals could grow themselves at home using fun kits.
Open source bioreactors
Bioreactors produce large quantities of biomolecules able to detoxify polluting waste. These bioreactors are central to any laboratory but remain extremely expensive. La Paillasse received a donation of $7,300 from the SpaceGambit programme for space exploration, to produce an affordable open-source bioreactor.
Low cost DNA barcoding 
DNA barcoding is a method of biological analysis allowing identification of a genetic signature, e.g. species of plant, animal, fungus, bacteria, etc. It can even tell whether food is organic or inform consumers on the precise content of an agri-food product. 
Until now, DNA barcoding has been a long and costly method of analysis since it cost around €200 per sample and took three days to obtain the results of an analysis. Teams at la Paillasse have managed to cut the analysis time to four hours for a cost of around €3 to €5 per sample.
The future of data
On 8 April 2016, the AXA Research Fund invited five specialists in data to its premises to attempt to unravel the main issues.
Four principal focuses were developed:
Antoine Denoix, Digital, Multi-Access & CRM Director at AXA France immediately mentioned the immense opportunities offered by Big Data to the world of insurance including, for example, the possibility for insurers or refining their models and cover and offering their clients increasingly tailored policies.
Dominique Boullier, sociologist and director of the Media Lab at the Ecole Polytechnique de Lausanne (EPFL) then stressed the importance of developing solutions allowing users to re-appropriate use of their personal data.
Professor Antonio Acín then presented quantum cryptography, which protects data against intrusion by hackers using the physical properties of infinitesimals.
Finally, Romain Tales, head of public data collection for the data.gouv.fr platform and Thomas Landrain, co-founder of la Paillasse, widened the debate by invoking open data and the question of data sharing.