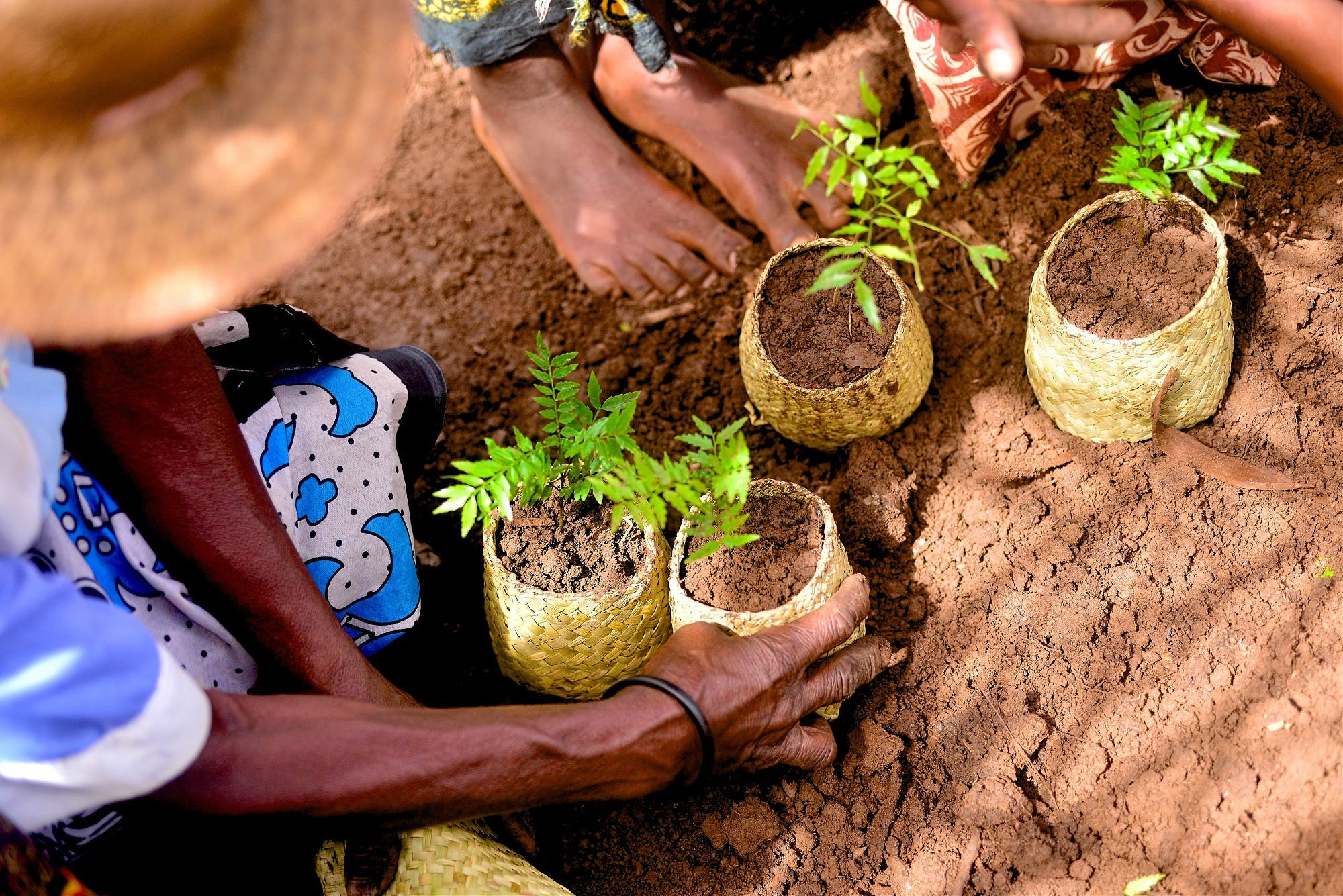 The Geneva Health Forum and the AXA Research Fund reveal the winner of the Grand Jet d'Or de Genève joint award
The
Geneva Health Forum
(GHF) brings together all concerned actors around major global health issues. Its ninth edition, under the theme of "Covid-19 Pandemic and Environmental Emergency: Reinventing Global Health in Times of Global Changes", took place from 3rd to 5th May 2022 and focused on the impact of environmental degradation on human health.  In this spirit, the GHF
launched the Grand Jet d'Or de Genève Prize in partnership with the AXA Research Fund
, granting CHF 50.000  to a team working on improving health through a "One Health" or "Planetary Health" approach.
Following a competitive selection process, the Grand Jet d'Or de Genève 2022 has been awarded to the research group " Healthy Forests, Healthy People: Health In Harmony, Harvard T. H. Chan School of Public Health, Zoo New England and Partners ". This multidisciplinary and dynamic research team brings together members from the international Planetary Health NGO Health In Harmony (HIH),  Harvard T. H. Chan School of Public Health,  Zoo New England, and the Madagascar Health and Environmental Research (MAHERY). The team is led by Dr. Sakib Burza, Medical Director of Health In Harmony and Honorary Associate Professor of Tropical and Infectious Diseases at the London School of Hygiene & Tropical Medicines.
"Research, collaboration, and multi-stakeholder engagement are essential in reaching innovative, long-term solutions to global health problems. The AXA Research Fund is delighted to partner with the Geneva Health Forum in supporting the preservation of human and environmental health through the Grand Jet d'Or de Genève Prize, says Marie Bogataj, AXA Research Fund and Group Foresight Director.
From left to right: Antoine Flahault, Director of Institute of Global Health of the University of Geneva and co-president of the Geneva Health Forum, Stephen Cornish, Director of MSF Switzerland, on behalf of Health in Harmony, and Aly Shalaby, Chief Digital Health Officer of AXA OneHealth
The 10-year research program awarded will study Community-Designed Interventions to Regenerate Rainforest and Prevent Disease in Madagascar. It will assess their impact on forest integrity, biodiversity, wildlife health, and human health. "Our goal is to develop a rigorous evidence base on the efficacy and mechanisms of community-designed interventions for reversing deforestation and preventing the next pandemic, says Dr. Sakib Burza. "Based on the findings, we will develop and advocate policy recommendations on operationalizing Planetary Health to national and multilateral health stakeholders."
« Research is one of the pillars of the Geneva Health Forum. We present findings and their implications for global health to an international, multistakeholder audience. Thanks to our partnership with the AXA Research Fund, we are able to support research that could allow for a crucial step forward towards safeguarding environmental, animal and human health", says Jelena Milenkovic, Director of Operations at the Geneva Health Forum.
Learn more about the research:
The global impact of SARS-CoV-2 highlights the devastating consequences that can result from animal-to-human transmission of novel pathogens (Zhou et al, 2020). Forest fragmentation and degradation may increase the risk of spillover by increasing wildlife viral shedding (such as coronaviruses and filoviruses), degrading water quality (such as typhoid, cholera, and Shigella), enlarging habitat for vectors such as mosquitoes and rodents (such as malaria, dengue, filariasis, and plague), and lengthening the forest edges where humans interact with wildlife.
Substantial literature suggests that intact ecosystems may offer disease-buffering services for surrounding communities, presenting a win-win for conservation and health. Protecting rainforests now will be a critical intervention for safeguarding human health in the coming decades.
This One Health project will assess the impact of community-designed forest conservation interventions on forest integrity, biodiversity, wildlife health, and, ultimately, human health over ten years.
Their expectation is that the frequency and diversity of wildlife-associated pathogens detected in the human population to decrease in response to forest restoration and improved wildlife health.
This project unites experts in diverse disciplines: program implementation (HIH), public health (Harvard), veterinary medicine (ZNE), disease ecology (University of Chicago), and forest ecology (Duke). Together, the researchers can investigate questions that stretch beyond each of their capacities.
Very few national governments or multilaterals invest in forest protection as an upstream solution to zoonotic spillover and disease burden. A 2021 Harvard report determined that to unlock such investments, rigorous evaluation is required to establish the mechanisms and impact of forest-conservation interventions on spillover and disease (Alimi, et al., 2021). This project is one of the first attempts to fill that gap through a prospective cohort study. The results will inform how national and multilateral health stakeholders can most effectively leverage healthcare practices to protect ecosystems and prevent disease at the source.
May 2022