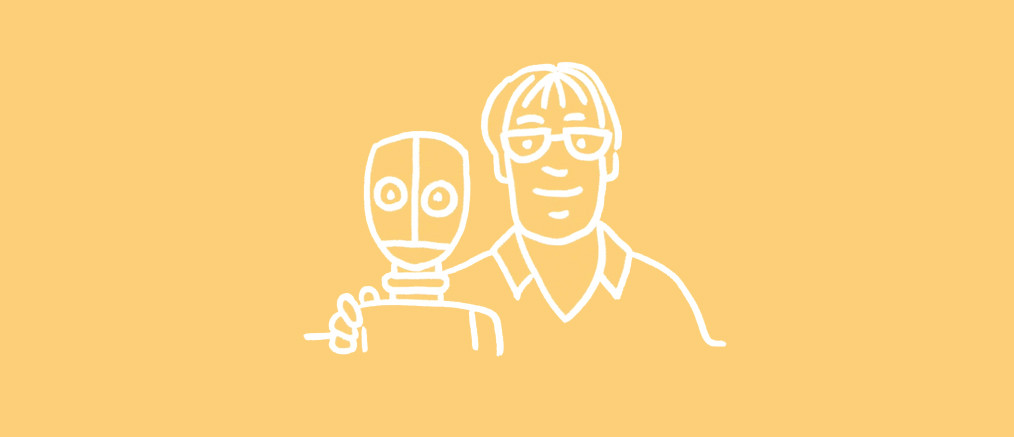 Science working for a better future for everyone
As the AXA Research Fund celebrates its 10th anniversary, the deep conviction behind its creation burns as brightly as ever, namely that science plays a decisive role in empowering people to live a better life. To explain the research projects we support and make them better known to the general public, we have produced a series of short videos. Welcome to our review of the scientific topics and projects examined.
« When I'm older, I want polar bears to still exist ». With this first wish, expressed by a little boy, begins the brand new tv spot for the AXA Research Fund. Climate change, depletion of biodiversity… In just a few words, some of the biggest challenges of our century are expressed. Other wishes then follow, formulated in french, japanese, or spanish, all representative of the major scientific challenges worldwide : « We would like to live a long and healthy life », « I would like robots to help take care of us one day »…
For 10 years now, the AXA Research Fund has been supporting science focused on the aspirations of people everywhere. 563 projects have been funded over the last 10 years and researchers of 58 nationalities in 35 countries have benefitted from the €180 million committed by AXA to accelerate and spread scientific solutions that create a better future for everyone.
Understanding ice melting
Out of 200 environmental projects supported over the last 10 years, of which 7 on melting glaciers, we have picked the work of Dr. Alison Cook, conducted between 2010 and 2013, at Swansea University, Wales. While a doctoral student, the young British woman conducted research on how and why Antarctic glaciers have changed over the last century. "With the AXA fellowship I attended courses and conferences and met with scientists internationally in this field of research. The funds have also allowed purchase of the equipment, software and data required for the interpretation of the glacier changes," says the young researcher.
"My research focuses on the extensive glaciers in the Antarctic Peninsula that are retreating rapidly and contributing to sea-level rise. We need to understand the processes controlling the changes," she explains. By analysing spatial patterns of change over the recent past, combined with information on changes in geometry and dynamics of the glaciers, and comparing them with historical meteorological and ocean temperature records, Dr. Alison Cook has produced results that have helped to determine the main drivers of glacial retreat. This has improved predictions in likely future changes of ice shelves and marine glaciers in the Antarctic Peninsula, a region that is thought to be one of the largest contributors to current sea-level rise.
Living longer, but better
The AXA Research Fund also supports more than 220 research projects in the field of health, including circa 50 on longevity and healthy ageing. The work of Professor Miia Kivipelto on the role of lifestyle in the prevention and treatment of neurodegenerative diseases is another example of the critical importance of science for all of our futures.
Elderly populations today are growing faster than any other age group. Unfortunately, the number of people with dementia is therefore also increasing. According to the WHO, dementia could affect more than 75 million people worldwide by 2030. These figures underline the importance and urgency of implementing and supporting research initiatives like that of Professor Miia Kivipelto, from the Karolinska Institutet in Sweden.
The Swedish neurobiologist developed the Finnish Geriatric Intervention Study to Prevent Cognitive Impairment and Disability (FINGER), which evaluated the effects of some of the most important risk factors for late-onset dementia (such as high body mass index (BMI) and cardiovascular health) on the functioning of the brain. The overall results showed a significant improvement in the cognitive abilities of people who adopted a healthier diet and did physical and cognitive exercises several times a week. "What's good for the heart is also good for the brain," explains the researcher. "In other words, a healthy lifestyle based on physical activity, low cholesterol, the absence of excess weight and normal blood pressure at midlife, not only protects against heart disease but also dementia."
Maximizing the extraordinary potential of artificial intelligence
New technologies, and their almost limitless disruptive potential, also promise to meet some of our most extraordinary needs. For this reason, the AXA Research Fund is also supporting 5 research projects on artificial intelligence, such as that of Dr. Joanna Bryson from the University of Bath, UK, through her work on the appearance of robots.
Artificial intelligence and robotics are revolutionizing our lives. A source of extraordinary hope, as well as nightmarish predictions, the reality of these technologies and their disruptive potential is still relatively unknown to the public. How can we ensure that they are appropriately integrated into our societies?
American researcher Joanna Bryson explores the ethical issues of AI through experiments on how people behave and interact with robots. Since 2016, the researcher has also been a consultant to the OECD, an international organization whose mission is to promote policies that will improve the economic and social well-being of people around the world. "People tend to both be afraid of these technologies and to expect too much of them. They have in mind what movies show, but that's science fiction. In reality, AI is very different – it's a tool, it's a way of programming". Her project aims to provide solutions that make the robot's machine nature explicit, without compromising potential therapeutic uses.