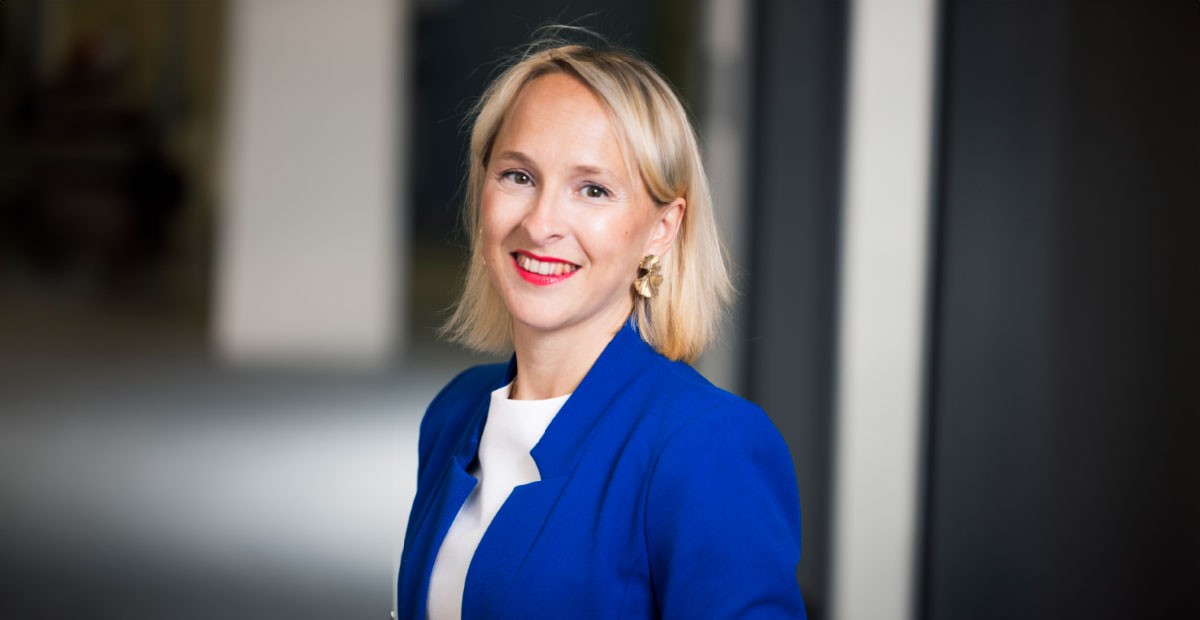 Julia d'Astorg is Appointed Head of the AXA Research Fund
AXA Group announces the appointment of Julia d'Astorg as Head of the AXA Research Fund, starting November 2023. In this role, Julia will report to Martin Powell, Group Head of Sustainability.
Julia d'Astorg first joined the AXA Group at AXA Assistance as Head of International Medical Networks in 2014. She held various roles in France and Asia. In 2018, Julia was appointed Chief International Medical Services Officer of AXA Partners, running our Global Medical Assistance division for 4 years. Over the past year, Julia was the Chief Healthcare Product Officer at Healthanea, AXA's new digital health platform. Julia is also a National Advisor for French Foreign Trade in France and teaches crisis management at Sciences Po in Paris. Previously she has volunteered as a Hospital Board Member and First Aid Emergency Response for the French Red Cross for many years. Julia is graduated from EM Lyon business school and from La Sorbonne, both in Geopolitics and in Crisis Management.
Martin Powell joined the AXA Group in March 2023 as Head of Sustainability. He graduated in Engineering from the University of Dundee and started his career at Impresa Fortunato Federici, Ove Arup & Partners and then Network Rail. From 2007 to 2011, he was the London Mayor's Advisor on the Environment and Director of Environment for the Mayor's economic development agency. As Managing Director of Cambridge Management & Research he was a special advisor to The C40 Cities Group, chaired by the former Mayor of New York, Michael R Bloomberg. He joined Siemens in 2012 as Global Head of Urban Development and later as Head of Sustainability. In 2021, Martin Powell was appointed as Head of Sustainability & Environmental Initiatives America of Siemens Financial Services. Martin Powell is a co-author of various publications on climate and resilient cities. He has also written and edited The Climate City - a book of essays - published by international publishing house, Wiley released in 2022.
About the AXA Research Fund
The AXA Research Fund is AXA's global philanthropic initiative aimed at addressing major societal risks through science. Its mission is to support transformative scientific research and inform science-based decision-making. Since 2008, AXA has allocated €250M to support over 700 research projects in health, climate and environment, and socioeconomics. Find more at www.axa-research.org and on LinkedIn @AXAResearchFund & X @AXAResearchFund.
November 2023