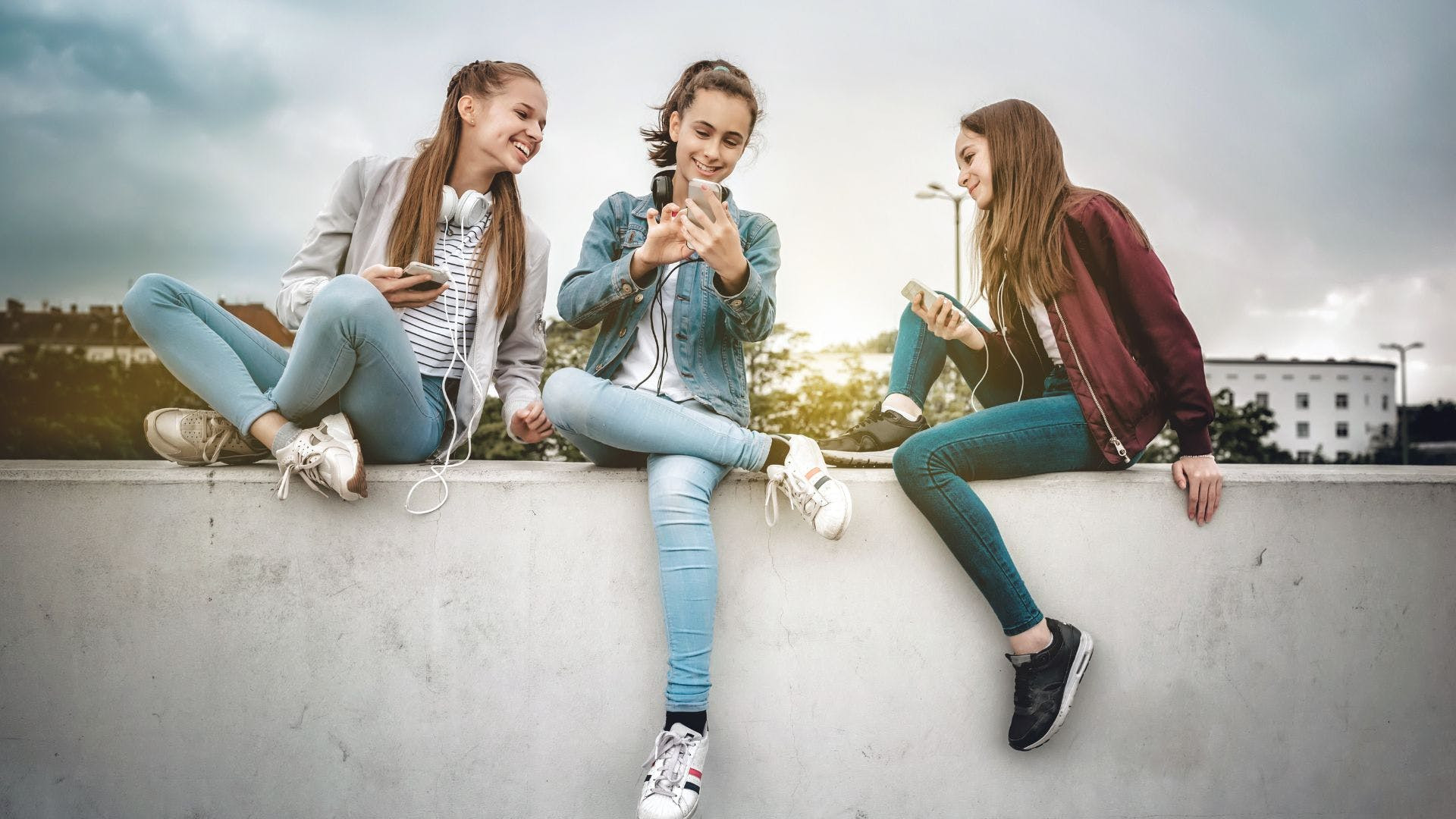 How Technology Impacts Young Minds
Jasmine Wertz
Dr. Jasmin Wertz, AXA Fellow now at the University of Edinburgh, shares her analysis on the 2023 AXA Mind Health study, discussing technology's role in driving mental health outcomes for young people.
The AXA Mind Health study released in February 2023 highlights how 18-24-year-olds are more likely to experience higher levels of depression and anxiety, and are less likely to flourish, because of greater issues with loneliness, negative body image and worries about the future.
According to Dr. Jasmin Wertz – a specialist in child behavioral and emotional problems – these have been issues for young people in previous generations. Still, recent external socio-economic factors have exacerbated them. Some young people were born into families dealing with the consequences of the 2008 financial crisis; most had their education and mind health disrupted by the pandemic and the enforced
periods of isolation.
However, Jasmin believes myriad structural factors also combine to help drive these mind health challenges, including shifts in what it means to be a young person or young adult in 2023:
"There are much less prescribed life patterns for this generation. Previously, what was expected for you was clearer – you finish school, you get a job, or you go to university and then get a job. Today, we have this extension of adolescence. What used to end at 18 or 19 has been replaced by people up to 25 not feeling settled. This hasn't been helped by high numbers of youth unemployment and challenges in the housing market. It's difficult for young people to make their way the same way that previous generations did."
What role does technology play in driving worse mind health outcomes for young people? Jasmin supports the study's finding time spent online contributes to negative sentiments, but calls for a nuanced interpretation of the findings:
"There is a difference between how these young digital natives use technology and other age groups. Apps like Instagram and TikTok leave them exposed to 'airbrushed' constructions of others' lives, and there are fears that this can increase body image issues and loneliness. Elsewhere, doom-scrolling may be potentially dangerous for young people who either don't have the life experience to put click-bait stories into context – or who know they will bear the brunt of the fallout of climate change stories, for example."
According to Jasmin, technology is not uniformly or inherently bad. The danger is that it can make pre-existing issues worse:
"Another way of looking at these results is that two-thirds of young people don't have a problem with technology. But, if you're already feeling lonely and isolated, you might be more negatively affected by what you see – because you're already vulnerable. There is research to suggest that people who already have problems use social media in more destructive ways, making them even worse."
There's even the potential for technology to be actively positive in the lives of the young people using it.
"For some people, it can have many benefits, like connecting them with peers or friends and creating space to share and destigmatize their mental health problems. Some research shows that mental health interventions delivered via social media or online can potentially help young people."
Failure to support this generation to flourish will impact everyone, says Jasmin. We need a greater focus on mind health, specifically around prevention and intervention – a responsibility that falls on us all.
"We don't yet know what the impact of technology will be on this age group. The people in different age groups come from different cohorts, so we don't know what the impact of technology will be when the people who are currently young get older. It's an experiment happening right in front of us."
"There's a movement among some young people to 'unplug'. But I can't see it going away entirely. The technologies will improve, which will continue drawing people in."
"But we do know that untreated mental health problems experienced as a young person can have lasting damage and can lead to lower employment and difficulties in relationships, among other things. It's a negative consequence for us all. We depend on those young people to be productive young workers and keep up the economy. This is where our focus must be."
"Everybody can contribute here. Educators are trying to make schools more conducive to good mental health and make interventions possible in schools. There are efforts to make big technology companies more accountable and to redesign algorithms, for example, so the content young people are exposed to is more curated. And then, of course, it's up to governments to invest in young people's mental health by strengthening public health systems, so they aren't waiting months for support."
March 2023