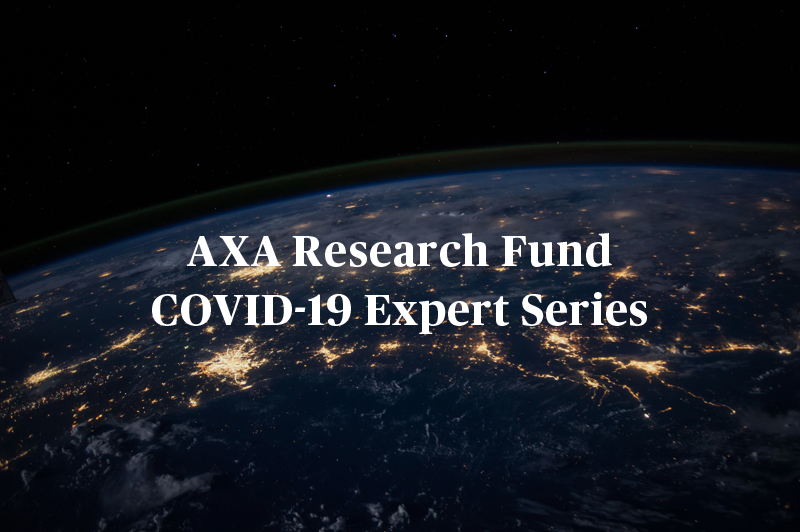 Covid-19 Expert Series
Top tier scientists from our research community gathered to form the AXA Research Fund Covid-19 Task Force. They analyzed the crisis' fallouts in the areas of geopolitics, economics, health systems, mental health and highlight the link between biodiversity and epidemiology.
Listen to the replays and read the related articles below.
• WEBINAR 1 •
Covid-19: Economic and Geopolitical Fallout and Responses
Audio replay
Summary
The world is facing an unprecedented global health emergency. The scale of the pandemic and the quarantine measures adopted by many countries to curb the outbreak have brought our way of life to a standstill, with unforeseen and far-reaching impacts on our livelihoods, our jobs, our economies. Click here to read more
• WEBINAR 2 •
Climate Change, Loss of Biodiversity and Epidemics: Causal Effects and Lessons for the Next Global Crisis
Audio replay
Summary
April 22nd, 2020 marked the 50th anniversary of the first Earth Day. This is the opportunity to think about how the current sanitary crisis and climate change are linked and how interconnected our world systems are – the economy, health and the environment.  Covid-19 and climate change are both global issues that we have been warned about over the decades but have not prepared to confront – or little. How is the imbalance and loss of biodiversity and its ecosystems and the changing climate related to the emergence of new pathogens and what can we learn from this crisis to better mitigate the next one? Click here to read more
• WEBINAR 3 •
Covid-19 – Health Systems Response, Role of Data and AI and Mental Health Effects
Audio replay
Summary
The Covid-19 pandemic is shaking our societies to the core. In no time, the virus has painfully brought to light insufficiencies and discrepancies in healthcare accessibility and quality around the world. As we move further into the crisis, other more insidious health implications become apparent, starting with the psychological impact of anxiety and social distancing on mental health. In the face of these challenges, innovative strategies are being put into place, among which data and artificial intelligence have a leading role to play. Click here to read more