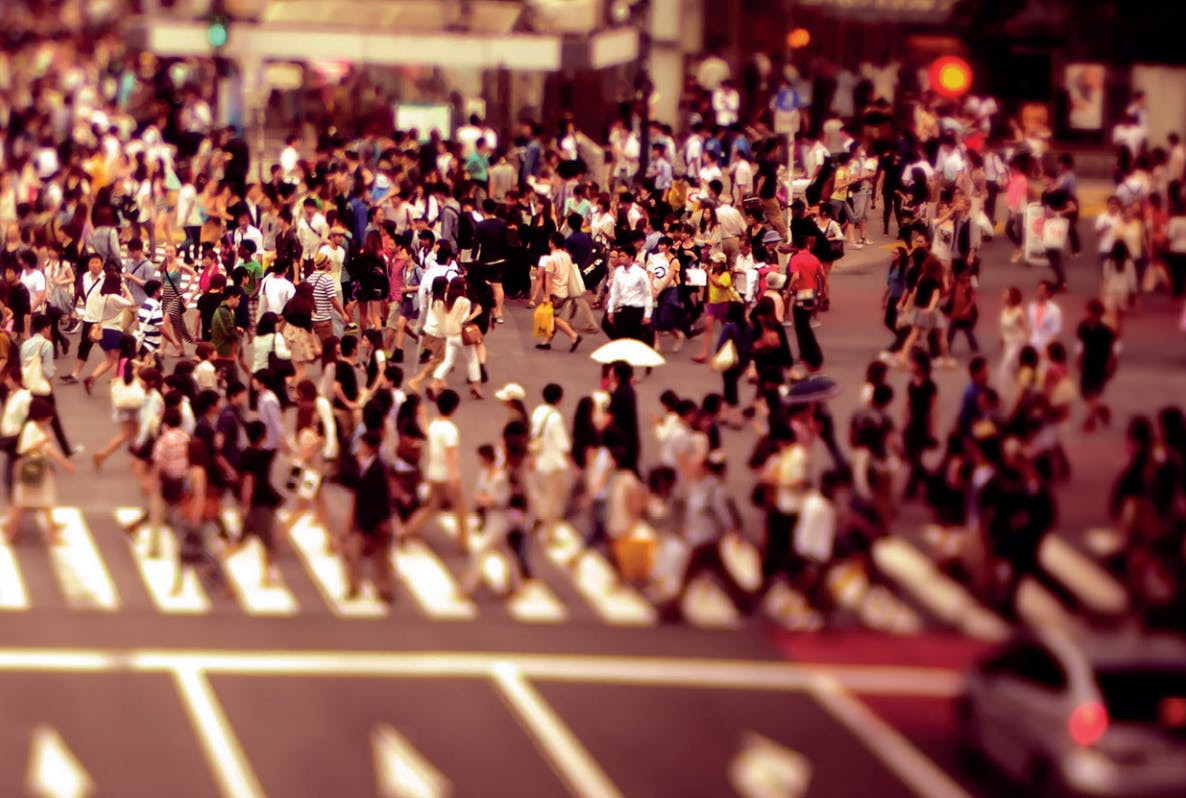 Building Societal Resilience - The Role of Inclusion in a Fragmented World
As our world becomes increasingly volatile with compounding shocks, building societal resilience is a key pillar for a sustainable future. The latest publication from the AXA Research Fund brings together expert perspectives from academia, public organizations, and business around inclusive growth and its role in strengthening societal resilience.
Browse the table of content below and download the publication.
Chapter 1: Areas of Inequality
This chapter explores some key manifestations of inequality, including left-behind regions, barriers to women's employment and representation in corporate leadership, informal networks, and intergenerational inequality. They provide insights into the ways in which inequality affects global society and the multi-faceted nature of the issue.
Left behind Regions: The Geographical Face of Inequality - Lisanne Raderschall, Policy Analyst and Project Manager, OECD & Michelle Marshalian, Economist, OECD
Informal Networks in a Changing World - Philip O'Donnell, AXA Fellow at Dublin City University
Inclusivity and the Future of Work - Olivier Desbiey, Head of AXA Group Foresight, & Kirsty Leivers, AXA Global Head of Culture, Inclusion and Diversity
Building Resilience by Addressing Intergenerational Inequality - Tista Kundu, AXA Fellow at Centre de Sciences Humaines of New Delhi, & Ursula Mello, AXA Fellow at Barcelona School of Economics
The Social Role of Money in an Age of Digitalization - Tristan Dissaux, AXA Fellow at Université Libre de Bruxelles
Barriers to Women in Employment and Leadership - Anne Boring, Director of the AXA-Sciences Po Women in Business Chair, & Paola Profeta, Director of the AXA-Bocconi Research Lab on Gender Equality
Chapter 2: Policy Responses for a More Inclusive Society
Institutions, including government agencies, NGOs, grassroots organizations, and private enterprises, have the power to promote inclusive growth. These organizations play a crucial role in framing the conversation and pointing society toward a future of greater societal resilience. In this chapter we explore the issues where institutions have a leading role to play in this field.
Place-based Approaches for Tackling Regional Differences - Maria Lucia Villela Garcia, AXA Fellow at the University of Bristol
Climate Urbanism: Building Resilience in Urban Contexts - Vanesa Castán Broto, AXA Award Recipient and Professor of Climate Urbanism, University of Sheffield
A Successful and Just Energy Transition to a Net-zero World - Mouez Fodha, Fanny Henriet, and Katheline Schubert, AXA-Paris School of Economics Chair for a Successful Energy Transition
Trade Policy, Climate Change and Shifting Comparative Advantage - Emilia Lamonaca, AXA Fellow at Università degli Studi di Foggia
Chapter 3: The Role of the Insurance Industry in Promoting Inclusion
This chapter explores how insurers can play a role in social inclusion, from providing coverage to emerging markets to addressing protection gaps. Insurers are uniquely positioned to support inclusion and resilience through the development of innovative products, digital health services, and thoughtful investment strategy. These tools not only expand access to and address financial resilience, but in the case of digital health services, contribute to improved health outcomes as well. As such, the industry has ample opportunity to widen the social safety net and reduce inequality.
Inclusive Insurance in Emerging and Mature Markets - Garance Wattez-Richard, Head of AXA Emerging Customers
A New Approach to Building Robust Health Systems - Eric Comte, Director of the Geneva Health Forum
Mitigating Social Inequality and Addressing Protection Gaps - Kai-Uwe Schanz Deputy Managing Director and Head of Research & Foresight, The Geneva Association
Making Healthcare Accessible and Sustainable - Sandrine Coulange, Chief Health Officer, AXA Europe & Latin America
Investment, Inequality, and Societal Resilience - Gilles Moëc, AXA Group Chief Economist and AXA Investment Managers Head of Research
November 2022