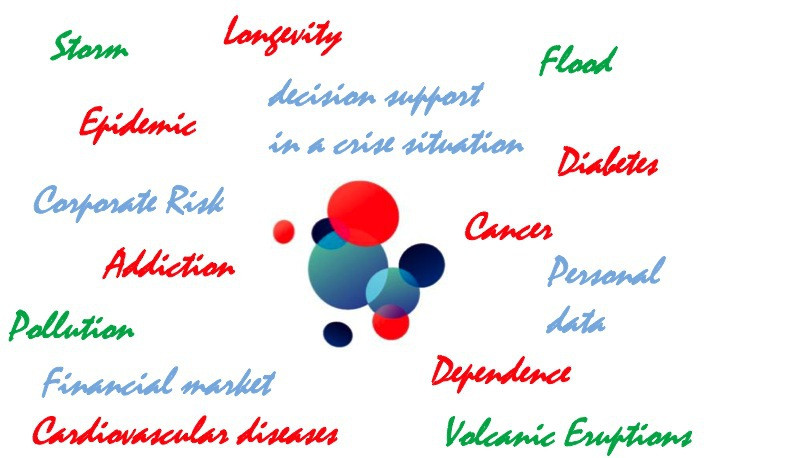 44 new risk-related research projects in 2015
The 
AXA Research Fund
 is stepping up its support for fundamental risks research in 2015, launching 44 new projects, compared with 38 in 2014. The Fund is committing EUR 15 million in financial support for these partnerships with leading academic institutions in 19 countries around the world.
Since 2007, AXA's scientific philanthropy initiative to support risk-related fundamental research, has provided a total of EUR 131 million in financing for 449 projects: 156 projects are focused on environmental risks, 183 on health risks, and 110 on socio-economic risks.
Each new research project is selected on the basis of its academic excellence, innovative approach and contribution to the advancement of knowledge about the risks affecting our societies. Of the five new academic Chairs established in 2015 (with endowments ranging from EUR 500,000 to EUR 1.4 million), three reflect the broad spectrum of research supported by the Fund:
Environment: the Chair held by Professor Graeme Nicol in Ecosystem Engineering and Microbial Ecology at the Ecole Centrale de Lyon engineering school examines the link between atmospheric pollution and agriculture.
Health: the AXA Chair for the Improvement of Healthcare Quality, held by Professor Pedro Saturno at the Mexican National Institute of Public Health, looks at ways to deliver universal and fair access to healthcare.
Socio-economic: held by Professor Guiso at the Einaudi Institute for Economics and Finance (Italy), the AXA Chair in Household Finance and Insurance explores means of providing greater financial protection for consumers.
In response to the major challenges for society posed by climate change, longevity, financial stability and big data, AXA has incorporated support for fundamental research among its priority initiatives in corporate responsibility. In addition to committing financial support to world-class research projects, the role of the AXA Research Fund is to encourage researchers to share and circulate knowledge as widely as possible in order to inform public debate. AXA does not own any rights over the results of the research programs it supports, which are conducted to the highest academic standards of independence.
 Held on April 2,  2015, the AXA Research Fund's annual event showcasing the new funded projects, is an illustration of this unique approach. This event encompasses:
Presentations by AXA Group Chairman and CEO Henri de Castries on AXA's vision for the role of research, by Professor Thomas Kirkwood on efforts to strengthen excellence-based partnerships, and by Economics Nobel Prize winner Jean Tirole on the benefits of philanthropic partnerships between the research and corporate worlds, illustrated by the Chair in Economics and Finance launched in 2008 at the Toulouse School of Economics (TSE) with support from the AXA Research Fund.
A roundtable discussion on the implications of longevity, with academics and an AXA expert exchanging points of view on the major social and economic issues raised by populations living longer. Participants are Miia Kivipelto, Professor of Geriatric Epidemiology and recipient of the AXA Award for "The Role of Lifestyle in Cognitive and Everyday Functioning at Older Ages" (2014), Professor James Vaupel, holder of the new AXA Chair on Longevity in Denmark, and Dr. Thilo Schumacher, head of AXA Germany's health division.
A workshop led by scientific researchers and experts devoted to the topic of "Fostering the Role of Science in the Climate Change Debate," intended to spotlight scientists' contributions in the run-up to the COP21 climate conference in Paris. This event brings together some 30 international research scientists supported by the AXA Research Fund, experts from AXA and civil society, and students from the Paris political science school Sciences Po under the aegis of its "Paris Climat 2015 - Make It Work" initiative, in which the AXA Research Fund is a partner. A report on the workshop outputs of the discussions will be produced and disseminated as widely as possible.