Post-Doctoral Fellowships
Spain
Public Policies for Tackling Educational and Intergenerational Inequality
Watch Dr. Ursula Mello pitch her research project in 3 minutes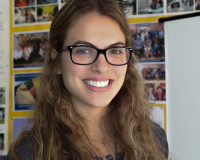 Ursula
MATTIOLI MELLO
Institution
Barcelona School of Economics
Institute for Economic Analysis (IAE)
Nationality
Brazilian, Italian
Dr. Ursula Mattioli Mello's AXA fellowship will focus on the study of two different dimensions of socioeconomic inequality: educational and intergenerational inequality. Her research will use Brazil – one of the most unequal countries in the world – as a case study. In both research streams, she will use large administrative datasets and state-of-the-art econometric methods to produce empirical evidence that can help governments design better policies for reducing inequality in educational performance and the labor market.
Educational Inequality
The persistent inequality in access, combined with substantial labor market returns on higher education, makes the barriers to college one of the critical drivers of income inequality. A wide range of policies has been implemented worldwide to improve the access of vulnerable groups to higher education. Within her AXA research project, Dr Mattioli Mello plans to study how two of these policies –affirmative action and centralized admissions - impact individual incentives for human capital accumulation before college, an important step for understanding its overall impact on the labor market. This analysis will complement her previous research, where she showed that centralized admission systems crowd out poor students from college, while affirmative action increases enrollment of such groups.
Dr. Mattioli Mello will use Brazil as a case study, where returns to higher education are relatively high, and access is strikingly unequal, especially for the elite universities. Moreover, the Brazilian government's initiatives to implement inclusive policies in higher education provide quasi-experimental evidence that can be exploited through state-of-the-art econometric techniques. Dr. Mattioli Mello plans to study whether both interventions affect demand for schooling, aspirations of low-income students, and how this translates into choices for more prestigious majors and institutions.
Intergenerational Inequality  
Despite the expressive well-known association between income and intergenerational inequality and the lower levels of income mobility and opportunities in the most unequal countries in the world, due to a lack of proper data and methods to efficiently measure mobility, little is known about the main drivers of this societal problem, reducing the scope for policy action in such relevant contexts. The second line of research of Dr Mattioli Mello's project aims to improve understanding of how governments can better allocate resources towards the construction of a more equitable society for future generations by studying the transmission of economic status between generations and its main drivers in contexts of high cross-sectional labor inequality, using the case study of Brazil.
April 2022
Learn more about Ursula Mello's research project
Building Resilience by Addressing Intergenerational Inequality