Migration Choice under Risk and Liquidity Constraints
Around the world, over 900 million people are considered migrants, moving in search of more work, higher income, a better life. The reasons motivating migration differ, as do the outcomes. For some, it is a way to cope with risk following a negative financial event, like crop loss. For others, migration is an investment involving planning and saving. Through her analyses of both, Marieke Kleemans has brought together these two types of migration in one unique model.
From 20 years of migration records for 38,000 Indonesians, Dr. Kleemans concludes that risk-coping migrants are more likely to move short distances for shorter periods, earning only slightly more thanks to the move. Migration undertaken as an investment, however, brings people farther away for longer, where their earnings are significantly higher than if they'd stayed at home. Her work has important implications for policy. For example, migration may be encouraged as a successful alternative to other risk responses. Facilitating savings with better financial tools may also ease the constraints that act as a hurdle to the more profitable investment-style migration. A better life for many more could be just a little farther down that road.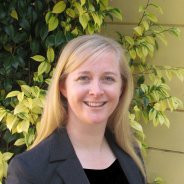 Marieke
KLEEMANS
Institution
University of California - Berkeley
WHEN PEOPLE MIGRATE: COPING OR INVESTING?