Socio-economy & New Tech

Economics
Post-Doctoral Fellowships
Canada
Economic adaptation to forced migration: a comparative analysis of Tibetan refugees in India, Nepal, and Canada
Since the 1950s, thousands of Tibetans have left Tibet to live in South Asia as well as, more recently, in Western countries. Anchored in Social Anthropology, Timm Lau's research investigates how this global diaspora is reflected in Tibetan integration into local economies. In India, they have developed itinerant trade from illegal street-hawking to institutionalized trading. In Nepal they have become socially-differentiated carpets manufacturers. In both these examples, they developed a local democracy and were assimilated because of a trust-based relationship with their host countries. Lau studies Tibetan economic adaptation in Canada, where Tibetans are dispersed in urban settings with no strong, self-established economic organization. Were they fully and quickly integrated into existing urban economies, or is this a silent non-integration case?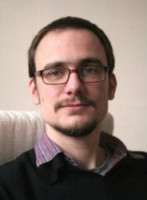 Timm
LAU
Institution
University of Calgary
The Tibetan Diaspora: economic integration of forced migrants?