Socio-economy & New Tech

Longevity, Ageing & Long-term Care
Post-Doctoral Fellowships
United Kingdom
Caring for An Ageing Population: Challenges and Opportunities in Sub-Saharan Africa
While longer lives indicate progress, such demographic change brings challenges. In Sub-Saharan Africa, where a mix of factors already lead to high disability rates for adults aged over 50, a growing population of older people is also a significant source of risk for development. The question of how to provide long term care (LTC) for vulnerable adults is a big one, and involves confronting political, cultural and economic complexity. Dr. Emily Freeman's research seeks to understand the landscape of LTC in Sub-Saharan Africa and the risks—behavioral, social and economic—if these needs are not met.
The scale of these risks and how they will evolve is currently unknown, but this information is essential for developing appropriate policies. Dr. Freeman will analyze under-used datasets on disability trends and LTC currently provided primarily by families. She will identify the extent of the risk of unmet need for care and compare this to the understandings and plans set out in national-level health and social policies. The main thrust of Dr. Freeman's research, however, is a comparative case study of Malawi and South Africa, two countries with very different economic, ageing and care provision profiles. In-depth qualitative work with older adults in need of care and those providing care will bring a more nuanced and informed assessment of long-term care options.
In sub-Saharan Africa, and particularly southern Africa, not only are numbers of older people expected to increase dramatically, older adults are at greater risk of poverty and poor health. Actors across the board, from social scientists to health professionals to policymakers, are recognizing the need for new options for long term care. Dr. Freeman's systematic approach could help bring into focus the best possibilities for the continent's many populations, both young and old.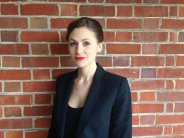 Emily
FREEMAN
Institution
London School of Economics and Political Science
Scientific title : The Future Of Long Term Care For Vulnerable Older Adults In Sub-Saharan Africa
To add or modify information on this page, please contact us at the following address: community.research@axa.com