Analyze the risks of epidemic spread by geographic information science
When a disease hits, it is crucial to contain it to save lives and reduce economic consequences. Therefore, early prevention and control measures are needed as soon as a sudden infectious disease breaks out. With his solid background in mathematics and computing science, Wang intends to use Geographic Information Science (GIS) together with spatial analysis to develop a software prototype potentially capable of monitoring and managing epidemics. This prototype should help mapping hot spots as well as flows and trends of the disease, both in space and time.
If Wang succeeds, this software prototype will help reduce the life and socioeconomic consequences of the spreading of these diseases. This prototype aims to meet a need for solid expertise in effective decision making. It would probably be of interest to institutional decision makers and the insurance industry.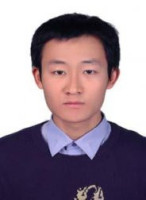 Bin
WANG
Institution
The Hong Kong Polytechnic University
Improving the management of epidemics