Health

Mental Health & Neurology

Pandemics & Infectious Diseases
Joint Research Initiative
Belgium
Towards a Sustainable Return to Work after Burnout or Depression
AXA Belgium & KU Leuven join forces to help sustain return to work after a depression or burnout episode
Every year the number of sick-listed employees rises. Common mental disorders, like depression or burnout, are among the most frequent reasons for long-term absence for sickness. In Belgium, approximately 5% of the total workforce population (people aged 15 to 64) is in invalidity – defined as a period of sickness-related absence that lasts for one year or longer. In 2017, 36% of the total number of people in invalidity were absent from work due to mental or behavioral disorders, reaching 136,343 patients, versus 104,291 patients in 2013.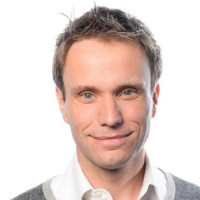 Lode
GODDERIS
Institution
University of KU Leuven
ORCID

Open Researcher and Contributor ID, a unique and persistent identifier to researchers
The COVID-19-crisis is likely to impact even further the number of people suffering from such disorders and their return to work. A higher prevalence of mental health problems can be expected and those who were already suffering from mental illness may experience intensified feelings of social isolation, including unemployment. Moreover, treatment may have become more difficult due to restrictions on socializing and lockdowns.
Research has shown that, for patients diagnosed with Common Mental Disorders, including work in rehabilitation can help in their recovery process. And while research has also shown that early intervention increases the likelihood of a return to work, the outcome measured is often the return-to-work itself and not the sustainability of that return, as interventions rarely support employees once they are back on the job. Consequently, there appears to be a significant gap in research concerning the follow-up of employees who are back at work, with no ongoing attention paid to their workability, the sustainability of their return, or relapse prevention. Once a return-to-work intervention is implemented, little is known about the factors that facilitate the long-term success of the intervention and the sustainability of achieved effects.
To bridge this gap, AXA Belgium and the KU Leuven research team of Prof. Lode Godderis are launching a Joint Research Initiative supported by the AXA Research Fund. Prof Godderis, a full professor at the University's Centre for Environment and Health, investigates the impact of work on health and the reverse: how health can affect work (dis)ability. Mental health is a major challenge for AXA Belgium as an insurer and employer, and the company has already initiated several initiatives to support people in disability with a psychological illness and back pain designed to facilitate and accelerate their return to work while ensuring employee wellbeing.
For two years, the academic and AXA Belgium teams will work together on a two-fold research objective: they will investigate which determinants play a role in enabling a sustainable return-to-work after an absence due to a common mental disorder,  and then use these insights to create an intervention that supports sustainable return-to-work among employees with common mental disorders.
Starting from a literature review, the researchers will develop a theoretical framework that can help identify possible significant predictors of sustainable return-to-work. These predictors will then be assessed via a study involving patients with common mental disorders. These predictors might be such factors as overall mental and physical health, self-efficacy, and the support of the supervisor and colleagues. Self-reported sickness absence and workability will define the "sustainable return-to-work" outcome.
In parallel, the intervention aimed at making the return to work sustainable will be developed by the research team using  an innovative approach called "Human Centered Design Thinking", in which end-users (employees with common mental disorders, their colleagues and supervisors) will be fully associated in the co-creation process.
Beyond bridging a research gap, the findings of this two-fold study will be leveraged by AXA Belgium to enhance and improve the "Return to Work Service" currently offered by the company. The outputs of this innovative research will be widely shared with key stakeholders, such as public authorities, professionals working in the area of mental health, professionals in health insurance, and the HR professionals who formulate the wellbeing policies of employers . The AXA Belgium and KU-Leuven joint project on bettering the conditions for a sustainable return-to-work after a burnout or depressive episode will make a meaningful contribution to the public response to a major societal challenge.
March 2021