Health

Mental Health & Neurology

Health & New Tech
Post-Doctoral Fellowships
Netherlands
Reconfiguring the mirror neuron system: individual differences and influences of social attitudes
Learning from trial and error can be slow and error-prone. In contrast, social learning (learning by watching others) can help us to pick-up new information quickly without repeating mistakes that others have made. Despite this little is known of the mechanisms that underpin social learning. Using brain imaging, Dr Jennifer Cook investigates brain regions involved in social learning. For the first time, she studies how a person's social status and their genetic make-up influence social learning, and whether temporary attitude inductions can speed it up. Dr Cook's discoveries could be applied to traditional teaching (how to improve it), decision-making in the workplace or even to the treatment of people affected by Autism Spectrum Conditions, who may have difficulties with social learning."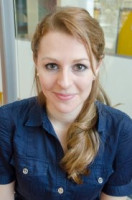 Jennifer
COOK
Institution
Radboud University Medical Center
Nijmegen
ORCID

Open Researcher and Contributor ID, a unique and persistent identifier to researchers
A "mirror" in our brains?!