Health

Health & New Tech

Chronic & Non-communicable Diseases
Pushing the Frontiers of Biomedical Engineering to Defeat Atherosclerosis
Intermediary Outcome Summary of the Chair [2min read]
Medicine and engineering have long existed in separate silos, but the rapid growth of biomedical and digital health innovations has blurred this once impermeable frontier. Since then, the inclusion of engineering approaches and modern tools has influenced powerful changes in life sciences. In the ongoing battle against cardiovascular diseases, the world's leading cause of mortality (1), this convergence of expertise bears tremendous promise. The results achieved by the AXA Chair for Cardiovascular Cellular Engineering since its creation in 2010 are testimony to that. In the past 10 years, the bioengineering and biomechanics research carried out by Prof. Abdul Barakat at France's Ecole Polytechnique has contributed fundamental new knowledge to the fight against atherosclerosis, a process known to cause coronary heart disease (CHD) and stroke.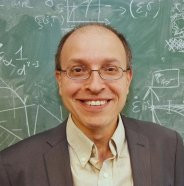 Abdul
BARAKAT
Institution
Ecole Polytechnique
ORCID

Open Researcher and Contributor ID, a unique and persistent identifier to researchers
A new understanding of how vascular cells respond to mechanical forces
The fundamental research conducted by Prof. Barakat's and fellow researchers has addressed a crucial gap in our understanding of why and how changes in blood flow impact the structures within the nuclei of vascular cells, a process thought to play a role in the development of atherosclerosis. Using a mechanobiology approach, – an emerging field that stands at the interface of biology, engineering, and physics –, they were able to identify the involvement of a specific class of proteins, nesprins, in how mechanical stimuli are transmitted from the surface of endothelial cells to their nucleus –endothelial cells are the cells that line the inner surfaces of blood vessels and control the flow of substances and fluid that travels between the bloodstream and the vascular wall. Having identified these proteins as playing a fundamental role could lead to new avenues of treatment.
Solving practical issues in medicine: artificial arteries and innovative stent design
With respect to applied research, the program contributed two major achievements to the battle against cardiovascular diseases. The first is the development of artificial arteries to test new medical devices and drugs. The new in vitro platform is a world first and has generated a lot of interest from companies making stents and blood pumps, as well as from research groups studying blood clots.
The other major finding concerns the design of stents (i.e., metallic or polymeric wire-mesh structures that are inserted into a vessel to keep the passageway open). Using a biomechanical approach, Prof. Barakat's team showed that the shape of the stent elements, by disrupting the blood flow, affects the vascular healing process, as well as drug effectiveness. Based on engineering principles, they demonstrated that, compared to the traditional criss-cross design, a spiral stent design would lower these risks.
Technology transfer: a smart guidewire to address stroke
Another important aspect of the AXA Chair concerns technology transfer activities. Back in 2014, Prof. Abdul Barakat and a former PhD student, Franz Boszak, started a company specialized in sensor technology and connected healthcare devices. Formerly called InStent, the Sensome start-up develops a smart guidewire to help in the timely treatment of strokes.
The minimally invasive device will integrate innovative sensors capable of analyzing the type of clot blocking the brain, a key determinant for suitable and effective treatment. Expected to be ready for commercialization in 2022, the technology promises to considerably reduce the time it presently takes to determine the composition of a clot and improve the life and health outcomes of stroke patients.
Education: opening BioMedical Engineering programs in France
While a growing number of French physicists, engineers and medical doctors are putting their heads together to further research and push the frontiers of what is medically possible, biomedical engineering (BME) teaching and education programs are still lacking in France. Capitalizing on his current position as Head of an AXA Chair in one of France's most renowned schools, Prof. Barakat has launched a series of dedicated BME courses and programs at École Polytechnique including a new 5-year integrated Master's/PhD program. In parallel, he is also involved in the creation of an Interdisciplinary Center for Bioengineering and Mathematical Life Sciences as part of IP Paris's (i.e., a consortium of engineering schools) current efforts to develop cutting-edge research in today's most promising scientific fields.
(1)  https://www.who.int/health-topics/cardiovascular-diseases/#tab=tab_1
November 2020