Health

Chronic & Non-communicable Diseases

Healthcare Systems & Access
Post-Doctoral Fellowships
South Africa
Non-communicable diseases : making rehabilitation possible in low-resource settings
Noncommunicable diseases (NCDs) such as cardiovascular diseases, cancers, respiratory diseases and diabetes account for 70% of all deaths globally. Because of environmental and behavioural factors, such conditions disproportionally affect low- and middle-income countries (LMICs) where more than three quarters (31 million) of NCD-related deaths occur. Often referred to as chronic diseases, NCDs tend to be of long duration and to entail serious disabilities which hinder the patient's full and effective participation in society. In many high-income countries, standard care for the long-term management of NCDs includes rehabilitation. In LMICs, however, such activities as rehabilitative medical care, physical, psychological, speech, and occupational therapy are often very limited. In response, Dr. Martin Heine at the Stellenbosch University in Cape Town is studying their feasibility in a low-resource setting. His objective is to build the necessary evidence and understanding for the implementation of cost-effective rehabilitation care and research in LMICs.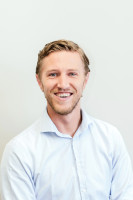 Martin
HEINE
Institution
Universiteit Stellenbosch university
ORCID

Open Researcher and Contributor ID, a unique and persistent identifier to researchers
« As outlined by the World Health Organisation in 2017 (#REHAB2030), reasons for limited availability of affordable rehabilitation services are complex, but include healthcare budgetary issues, inadequate legislation, lack of trained healthcare providers, and a dearth of evidence from randomised controlled trials (RCTs) evaluating the effects of rehabilitation in LMICs », Dr. Martin Heine reports. Answering this call for action, his post-doctoral fellowship aims to meet two main objectives. First, it will « test the feasibility and key characteristics of a minimalistic patient-centred rehabilitation intervention that is designed specifically for the low-resource setting. » Second, it seeks to « inform the research methodology and study design for a full scale randomized clinical trial (RCT) on the effectiveness of this patient-centred rehabilitation intervention ».
Proving low-cost rehabilitation interventions can make a difference
The project team will be based in Cape Town, South Africa, a city that encompasses both extremely low and high ressources. « The fact that the city has expensive healthcare facilities, as well as makeshift infrastructures, and everything in between, provides a good basis for comparison », Dr. Martin Heine points out. The project is divided into three interlinked studies, the first of which is a systematic review of RCTs that study rehabilitation interventions for patients with NCDs in a low-resource setting. For the two remaining work packages, the project will specifically look at a densely populated and extremely poor urban area called Bishop Lavis, home to 55,000 people, of which 56 % has one or more non-communicable diseases. In this setting, the team will test how well the outcome of a simple 6-minute walk test relates to habitual physical activity in a low resource setting and conduct its own randomised clinical trial. Over the course of a one-year period, these studies will allow to test the feasibility of a patient-centred rehabilitation program in addition to usual care and compared to usual care alone.
The post-doctoral fellowship forms part of a long-term endeavour to answer the recently published WHO call for action #REHAB2030. « Two exciting future projects complement the current proposal very nicely », Dr. Martin Heine explains. « The first is a possible inter-disciplinary 360-degree collaboration to develop a rehabilitation framework for chronic disease in a low-resource setting, with multidisciplinary experts beyond just the medical professions. The second is the validation of the developed rehabilitation framework within the existing infrastructure of Avian Park, a sea container complex serving as a community service learning centre just north of Cape Town ». The overarching aim of these two projects is to enable evidence-based rehabilitation for NCD in low-resource environments that have little to no existing infrastructure for the management of NCDs.
How can we help manage non-communicable diseases?
Discover a video about Martin Heine's project
WATCH THE VIDEO