Health

Longevity, Ageing & Long-term Care
Mortality Divergence and Causes of Death
Significant differences in longevity in the modern world are regarded as unfair and unacceptable. However, the hope that medical progress and socio-economic advances will change this reality has faded away as we witness an increasing diversity among developed countries.
We know that many factors have an impact on longevity: the biological make-up of human beings, their evolving scientific and technological capabilities as well as their social, political, economic and cultural activities, at both individual and collective levels. But what are the actual causes that trigger death? And more importantly, could they be—at least partially—avoided? To answer to these crucial questions Prof. France Meslé and her team are studying the links between cause-of-death patterns and age mortality curves, with a particular focus on the midlife component as opposed to old-age mortality. Meslé is a leading international research in causes of death, particularly in European countries. Her project, although primarily demographic, is interdisciplinary as it requires clinical and epidemiologic approaches to mortality in order to understand all relevant information on causes of death.
Together with her team, she will create a large database of coherent time series of deaths for a hundred or so medical causes, assembling data from 20 countries over more than three decades. She will get a balanced view of Eastern and Western contexts and histories: France, West Germany, Spain, England and Wales, Japan and the US, on the one hand, and Russia, Ukraine, Belarus, the Baltic countries, Moldavia, Poland, the Czech Republic, Romania and East Germany, on the other.
By using meaningful groups of causes, Meslé will be able to consider diseases amenable to health care, diseases related to risk factors, such as alcohol or tobacco, as well as more generally to distinguish between communicable and non-communicable diseases. The data analysis will therefore allow us to understand the extreme diversity of current situations in causes of death, across and within countries.
The results will widely impact health policy in industrialized countries, for a better fight against premature mortality and for improved health of the elderly. They will therefore help design possible scenarios for future mortality and health trends as well as rational evaluation tools and markers of policy makers to improve longevity.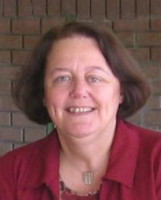 France
MESLE
Institution
Institut National d'Études Démographiques
ORCID

Open Researcher and Contributor ID, a unique and persistent identifier to researchers
Scenarios for future mortality