Health

Healthcare Systems & Access
Post-Doctoral Fellowships
Belgium
Investigating public health policies to improve end-of-life care for elderly people
Older people are the most likely to experience poor quality of life and poor quality of dying due to chronic diseases. With life expectancy increasing, a growing number of people worldwide find themselves in this position. Taking care of the older population in their final phase of life is one of the greatest challenges health systems will have to face in the near future. However, no comprehensive overview exists of the public policies that have the potential to improve affordable end-of-life care. Dr. Lara Pivodic aims to cure the breach by considerably improving our understanding of the societal risks at stake, and by providing a comprehensive view on currently available public policies and programmes that can address these risks. Ultimately, her objective is to improve care for people who are dying of chronic diseases in old age.
"The older population can cumulate several chronic diseases at once. This deteriorates their health considerably and durably, leading to them experiencing a large range of problems including physical pain, as well as psychological pain", explains Dr Lara Pivodic. "The way in which these patients are cared for is often not adapted : no palliative care, unnecessary chemotherapy, inappropriate hospitalisations before death, etc.". These inadequate care provisions lead to very poor quality of life and may lead to increased age-related health and social care spending due to untreated symptoms, overburden in family caregivers and overuse of futile treatments. "These adverse outcomes could be mitigated or prevented by improving access to high-quality care, including palliative care, towards the end of life in older people", explains Dr. Pivodic. In her opinion, one of the main reasons for these misguided practices is the lack of information about the risks associated with poor end-of-life care. "There are very few studies on the quality of end-of-life care provided to the older population" , she says. Along with her team, she intends to provide decision makers with the insight they need to decide which policy to implement.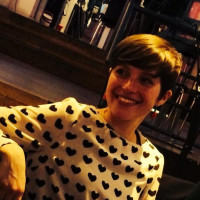 Lara
PIVODIC
Institution
Faculty of Medicine and Pharmacy
ORCID

Open Researcher and Contributor ID, a unique and persistent identifier to researchers
Reviewing EU-level and Belgian health public policies to outline the most efficient ones
To produce this invaluable synthetic study, Dr. Lara Pivodic and her team will move forward in two stages. First, the researchers will conduct an analysis of the quality of end-of-life care in the population aged 85 or over in Belgium. This way, the study aims to accurately describe the main risks associated with poor end-of-life care in the older population. The second step will consist of a more innovative approach. Dr. Lara Pivodic will analyze whether relevant EU-level and Belgian health and social policies are available to address the risks of poor end-of-life care. To carry out this part of the study, the team will conduct a documentary analysis, as well as consult experts and stakeholders.
Dr. Lara Pivodic's research focuses on a doubly vulnerable population that has not received a lot of attention to date, those over age 85 who are dying from progressive and incurable disease. Her project will lay important foundations for improving quality of life for this age group, now and in the future. "End of life and palliative care need to be improved everywhere in the world. But some countries have better policies than others", Dr. Pivodic points out. By conducting this study, she intends to shed light on those policies which have the potential to mitigate or even prevent the health, social, and socio-economical risks which result from poor end-of-life care.