Increasing Longevity in Vietnam: Strategies for Long-Term Care - the Intergenerational Contract
As older populations continue to grow, we must better understand the factors that affect the well-being of the elderly. Matthew Tye will examine formal and informal care and support structures in Vietnam, including intergenerational relationships.

Examining the effects of individual ageing on the well-being of older people and their households in Vietnam, with a view to informing appropriate strategies and policies to address the challenges of accelerated population ageing. Good Long Term Care requires a synthesis of activity from many spheres.
Publicly-funded LTC is provided to an extremely limited extent in Vietnam. Household dynamics are of importance to the processes of healthy active ageing especially intergenerational relationships and informal care.The project hypothesises that the contribution that older people make to social and economic development is a primary factor determining the dynamics of their, and their households', well-being.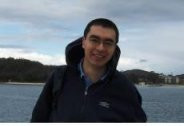 Matthew
TYE
Institution
University of Oxford
Entering the Home to Learn How Household Dynamics Affect Aging