Health

Pandemics & Infectious Diseases
Post-Doctoral Fellowships
United States
Inborn errors of IL-17 immunity in humans
Patients with immune deficiencies are often afflicted by persistent infections of the skin, mucous membranes and nails with a yeast, Candida. Otherwise healthy people can also be affected, though, and the tendency seems to run in families. The suspected culprit is a genetic defect and Dr. Sophie Cypowyj intends to identify it. Revealing a genetic origin for Candida susceptibility could not only improve treatments, but lead to a better understanding of the immune response to many fungal infections.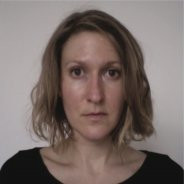 Sophie
CYPOWYJ
Institution
The Rockefeller University
A Genetic Origin of Candida Infection in Healthy Patients?