Post-Doctoral Fellowships
Argentina
Harmless and Eco-Friendly Solution as an Alternative to Replace Synthetic Agrochemicals
Dr. Rodriguez Melo: "Imagine that by finding the weakness of specific pathogens for specific plant species, we can design a "vaccine" for every pathogen. Now, imagine that the "vaccine" is not dangerous for the environment or human health. That's what our project wants to reach!"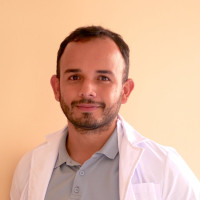 Johan
RODRIGUEZ MELO
Institution
Instituto de Agrobiotecnología del Litoral
National University of the Litoral (UNL)
Agrochemicals were introduced to protect crops from pests and enhance crop yields. However, they have become a long-standing concern due to their negative impact at different levels: land degradation, declining crop yields, air pollution, the emerging resistance in fungal species to fungicides, and many others. Their use constitutes a major theme of public debate as exposure to agrochemicals represents potential health risks to farmers, rural populations, and consumers, and can cause cancer and nervous system damage. Tackling these challenges is crucial and requires an urgent shift towards harmless, sustainable, and eco-friendly solutions.
During his AXA Fellowship at the National University of Litoral, Dr. Johan Rodríguez Melo will look for appropriate solutions to this issue by developing a new organic approach to replace synthetic fungicides currently used in peanut production. Peanut is an important crop cultivated worldwide. In Argentina, his home country and one of the largest producers of peanuts, an annual average of 15% of crops are lost due to plant diseases.
To address this situation and prevent the pathogenic microorganisms to cause further damage and production losses, Dr. Johan Rodríguez Melo suggests a new approach built on technology and science, implying the combination of nanoparticles with double-stranded-RNA methods. As part of his research project, he will collaborate with highly experienced researchers in nanotechnology, plant molecular biology, and bioinformatics.
The research outcomes will positively impact the agricultural sector and farmers by preserving production and reducing the use and exposure to harmful agrochemicals. On a global scale, his findings are expected to reduce the usage of agrochemicals and contribute to a second green revolution that relies on eco-friendly and sustainable solutions. The University (UNL) Office for Technology Commercialization will help to transfer the nano and biotechnologies derived from this project to other regions for the benefit of society.
May 2022
Expected starting date: Summer 2022
Watch Dr. Johan Rodriguez Melo pitch his project in 3 minutes