Essays on Welfare and Social Protection, The Impact of Universal Health Insurance on Welfare: Evidence from Mexico's Seguro Popular
Alejandro del Valle Suarez is analyzing the labor market effects of government-subsidized health insurance. He has found that these programs improve the health of children while inadvertently encouraging women to join the labor force.
My research focuses in identifying the causal impact that social protection systems have on various dimensions of welfare, from its impact on health outcomes to its unintended consequences in the labor market. My current research utilizes a natural experiment in Mexico, in order to establish whether the provision of free health care services to the uninsured encourages workers to switch to jobs that avoid paying contributions to social security. Given the limited and skewed coverage of contributory social security in developing countries, assessing the magnitude of this trade-off is of considerable importance, as policy makers should otherwise be strongly encouraged to pursue this type of welfare improving intervention.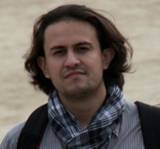 Alejandro
DEL VALLE SUAREZ
Institution
Paris School of Economics
Lessons from a Mexican Reform