Health

Mental Health & Neurology
Post-Doctoral Fellowships
France
Critical influence of alcohol consumption and withdrawal on brain outcome following ischemic stroke and thrombolysis
Stroke is the second leading cause of death worldwide and the number one cause of acquired disability in adults. Dr. Marina Rubio is exploring the relationship between recovery and previous alcohol consumption as well as the impact of previous alcohol consumption on the only acute treatment for stroke — thrombolysis. Her results show, first, that chronic alcohol consumption provokes bigger stroke lesions and, second, that the beneficial effects of thrombolysis are lost after chronic alcohol exposure. "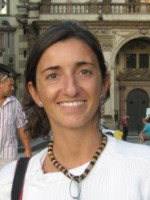 Marina
RUBIO-GOMEZ
Institution
Institut National de la Santé et de la Recherche Médicale
ORCID

Open Researcher and Contributor ID, a unique and persistent identifier to researchers
Stroke hits the bottle line
Excessive alcohol use worsens stroke severity
Marina Rubio Gómez, AXA Post-doc Fellow
Inserm U919 Team, "Serine Proteases and Pathophysiology of the Neurovascular Unit" (SP2U) GIP Cyceron, Caen, France
Addiction is not only harmful in itself, it also gives rise to additional complications, aggravating certain conditions and interfering with certain treatments. Spanish biologist Marina Rubio has demonstrated the adverse effect that excessive alcohol use has on ischemic stroke severity. As the third cause of mortality in developed countries, ischemic stroke occurs when a blood clot forms in an artery, suddenly interrupting blood supply to part of the brain.
In 2009, Marina Rubio left Spain, where she had recently received her PhD, to join CYCERON, the biomedical imaging platform in Normandy, France. She became a member of the INSERM research team ("Serine Proteases and Pathophysiology of the Neurovascular Unit"), under the direction of Professor Denis Viven who specialises in cerebrovascular accidents. "But I wanted to continue working on alcoholism, which was the core of my doctoral thesis", she explained. So she devised an innovative research project that combines these two areas. "Alcohol has always been studied as a risk factor for strokes", she pointed out, "But I am taking a different angle by studying whether someone who drinks will experience a more serious stroke than someone who does not drink, as well as whether the person's drinking habits have an influence on the stroke they suffer from."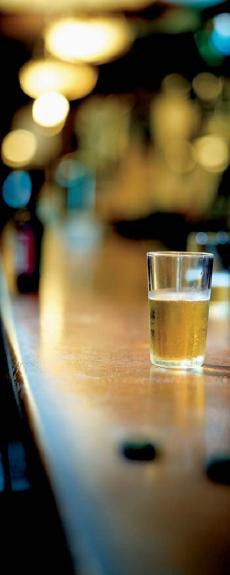 For twelve months, Rubio examined the consequences of strokes on mice subjected to different alcohol administration protocols, including abstinence, occasional use, excessive alcohol use, such as binge drinking, heavy daily alcohol use, alcohol withdrawal, etc. Her first results were revealing. "All types of alcohol use that we studied, and especially chronic alcoholism, had a significant aggravating effect on the amount of brain damage caused by the stroke. This damage was up to two times higher than that experienced by the abstinent mice."
Marina Rubio is simultaneously studying thrombolysis, which is the only treatment currently available for strokes. This procedure involves injecting patients with a substance known as a tissue plasminogen activator (tPA), which breaks down blood clots. The injection allows blood flow to return to the brain and brain cells. However this molecule has a double effect: while it is beneficial for the blood vessels, it is toxic when it enters the neurons. The treatment is therefore risky and can only be used today to treat 5% of patients.
Marina Rubio seeks to understand how alcohol use – factor that is not currently reviewed before administering this type of treatment to patients – affects thrombolysis. Again, the results are not reassuring. "We have already concluded that the potential benefits of thrombolysis were cancelled out for the mice that drank alcohol, meaning that the tPA did not reduce the amount of brain damage", stated the scientist. Her next mystery to solve is determining why. This will be an essential step towards finding out how to cancel this phenomenon in mice, in order to present a clinical project that will allow her to test the results on humans. Her goal is to find a way to use thrombolysis to safely treat all patients – even those who may have had one drink too many.
To add or modify information on this page, please contact us at the following address: community.research@axa.com