Collective motor oscillations from calcium feedback in a minimal acto-myosin system in vitro
Our hearing seems to be linked to the ability of hair cells in the inner ear to power mechanical oscillations, but it remains unclear exactly how this works. Using a novel approach, Mathieu Richard aims to create a bio-mechanical model.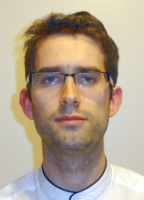 Mathieu
RICHARD
Institution
Institut Curie
How do hair enable us to hear?