Post-Doctoral Fellowships
France
Childhood herpes simplex encephalitis (HSE): a novel primary immunodeficiency
When a healthy child falls ill with a rare, life-¬threatening viral disease, could there be a genetic reason? Primary immunodeficiencies (PIDs) are genetic disorders that leave a person susceptible to infections. A new kind of PID may play a role specifically in herpes simplex virus encephalitis, a terrible infection of the central nervous system. Dr. Rebeca Pérez de Diego aims to identify new PIDs that may be responsible—work that could lead to treatments restoring these children's missing immune function.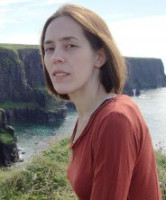 Rebeca
PEREZ DE DIEGO
Institution
Université Paris Descartes
Université Paris V
Could Genetics Explain Certain Viral Infections?