Post-Doctoral Fellowships
United Kingdom
Assessing the Respiratory Health of Manual Sorters in Plastic Material Recycling Facilities
Plastic consumption is expected to rise to 5590 tons by 2050, increasing plastic waste and public exposure to airborne microplastics. The health consequences of airborne microplastic exposure are currently unknown. Individuals working in plastic-specific Material Recycling Facilities (pMRFs) are at high risk. Waste separation in pMRFs in the United Kingdom is not yet fully automated, requiring manual labor. Material recycling facilities are environments where multi-domain exposures occur, from bioaerosols to volatile organic compounds to ambient particulate matter. PMRFs workers are formally required to wear masks; however, only a few comply due to a lack of risk awareness and their physically strenuous work making mask-wearing inconvenient.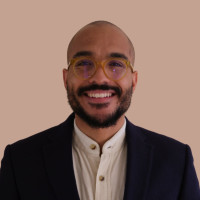 Joseph
LEVERMORE
Institution
Imperial College London
School of Public Health
Dr. Joseph Levermore, AXA Fellow at the Imperial College London, intends to conduct a pilot study in pMRFs across the UK. He will investigate the health impact of occupational exposure to airborne microplastics resulting from different activities along the recycling chain. He will analyze collected air and human biological samples (blood, urine, and fecal matter) using microscopy and mass spectrometry instrumentation to identify biomarkers for airborne micro-and nano-plastic exposure and assess the health impacts of such exposure.
The study aims to contribute to the development of appropriate practices and legislation to reduce health impacts in this expanding waste-management sector on a national and international scale. It will allow the pMRF industry to better understand chemical exposures that occur on their sites. This is hoped to help employees "visualize the invisible" pollutants in their workplace and could be used as a resource to emphasize the need for behavioral change, such as more stringent use of personal protective equipment. Furthermore, it will assist the insurance industry in developing data-driven health risk management strategies for the plastic recycling industry, assisting the development of targeted site assessments, guiding independent medical evaluations of the harm associated with such exposure profiles, and informing the development of compliance policies.
May 2022
Expected start date: Fall 2022
Watch Dr. Joseph Levermore pitch his research project in 3 minutes