Marine submersion: new challenges, new legal practices
The prospect of increased marine flooding in the future should deter urban sprawl along French coasts. However, this is not yet the case. Six million residents and an equal number of tourists are crowded together on only 4% of France's territory, which increases human and economic vulnerability to flooding. Taking into consideration coastal erosion and further sea-level rise, Vanessa Mulot is addressing sensitive issues such as private ownership and public responsibility towards coastal risks from a legal perspective. Through prevention, protection and adjustment, she is working on new legal means to reduce socioeconomic vulnerability to marine submersion. New mechanisms could include local planning policies as well as innovative risk prevention plans. In addition to the role of national actors and local public managers, the involvement of local citizens and economic agents within the insurance sector will be decisive for the development of future strategies.
Vanessa Mulot is an AXA PhD fellow whose thesis is entitled "Marine submersion: New Challenges, New Legal Practices." She holds a Bachelor's degree in Law and a Master's degree in Advice and Heritage Management.
During her fifth year of law school at Paul Cezanne University (Aix – Marseille), Vanessa completed a research paper entitled "Law of the Environmental Protection – Mediterranean Territory – TEMPRO," in which she studied all legal aspects related to the environment, and more specifically, to climate change. This led her to become more interested in the legal issues relating to rising sea levels.
The subject of her research paper, which focused on marine flooding, allowed her to be published in an international journal and participate in Vuligam – PIRVE, an interdisciplinary research programme.
Vanessa was awarded an AXA fellowship and has been pursuing her PhD in the field of natural risks since October 2009.

What has your AXA fellowship brought you?
The AXA fellowship has allowed me to work on a subject that is very important for me and that I take seriously. It also allows me to dedicate myself fully to research. Without the help of the fellowship, I would not be able to fully complete my thesis. Because of my contract, allowing me to finance my travel expenses, I have been able to attend conferences and seminars. This has given me a better understanding of research throughout France in my field of study, as well as the opportunity to meet fellow researchers and exchange ideas. It has been an enriching experience.

Could you describe your experiences with the AXA Research Fund community?
Being a member of the AXA fellowship community has been a wonderful experience. I feel lucky to have been able to attend conferences in my area of research and meet other PhD students from different regions working along the same theme. The community keeps me informed of AXA events and keeps me connected with fellow PhD students, their research projects and experiences.

Can you briefly describe what your research project is about?
My thesis is entitled "Marine submersion: new challenges, new legal practices." This has become an important topic in France since February 2010, following flooding caused by major storm Xynthia.
Technically speaking, marine flooding occurs when land is covered by sea water. This issue is rarely taken into account by planning policies. With global warming consideration, that will probably cause an increased number of storms and rising sea levels in coastal areas, politics will make it a priority in the coming years. My research focuses on the legal means that can be implemented to reduce the vulnerability of humans and human activities to sea flooding. Indeed, the risk of marine submersion on coastal land faces land pressure of real estate developer.
The coastline has always been a very attractive place for populations. It is now becoming extremely important to anticipate events that may occur and to consider implementing means of protection, prevention, and/or adaptation in order to reduce the human and economic consequences of these types of risks.
I am studying the flood-related issues that demonstrate the need to reduce vulnerability and the legal tools currently being used. Observing existing tools and their limitations has led me to search for and propose new mechanisms that could reduce the vulnerability of humans to flooding, whether through prevention, protection or adjustment. Such new mechanisms could include new local planning policies, such as strategic promoting urbanism decline. In parallel to my research on the role of public utility, state and local actors, I am also studying the financial stakes for insurers and the role they can play in developing future strategies.
My research focuses on French law, but is also concerned with comparative law.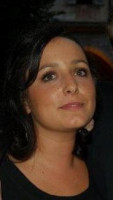 Vanessa
MULOT
Institution
Université Paul Cézanne - Aix Marseille III