Climate & Environment

Natural Catastrophes
Post-Doctoral Fellowships
Iceland
Magma movements and associated stress changes at Eyjafjallajökull and Katla volcanoes, Iceland
You may have noticed that if someone close to you is experiencing a stressful period, it may influence your stress level. However, you may not be aware that this simple rule also applies to volcanoes. That is why Dr. Fabien Albino has decided to focus his research on interactions that are triggered by stress changes in the crust between two neighboring subglacial Icelandic volcanoes, Katla and Eyjafjallajökull.
His aim is to understand whether and how the magmatic activity of one of the two volcanoes can influence the actions of the other. Can such activity affect the stability of the nearby volcano's magma reservoir? Can it potentially trigger an eruption of the neighboring volcano? As an example, he has chosen to examine the 2010 Eyjafjallajökull eruption, which disrupted air traffic in Europe for several days. The effect of this eruption on the dangerous nearby volcano, Katla, which has not been previously studied, will be quantified and incorporated into a fully functional 3D numerical model. More generally, this tool could be used not only for Icelandic volcanoes, but also to identify eruptions triggered by stress interactions for all neighboring volcanoes around the world.
Dr. Albino's work will contribute to improving eruption forecasting worldwide and may have effective consequences for volcanic hazard mitigation.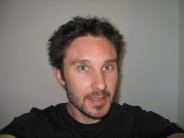 Fabien
ALBINO
Institution
University of Iceland - Science Institute
ORCID

Open Researcher and Contributor ID, a unique and persistent identifier to researchers