Post-Doctoral Fellowships
United Kingdom
Future-Ready Care Homes: Reducing Indoor Heat Stress While Achieving Net Zero
This research project is one of the 8 projects selected following the call for proposals on Health Impact of Climate Change.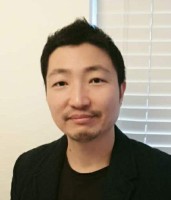 Choo
YOON YI
Institution
University of Sheffield
Older people in care homes are particularly vulnerable to indoor heat-related health risks. This is because each person's body responds differently to changes in temperature, and they often rely on others, such as care homes staff members, to control the indoor environment. This is especially true for those with dementia or communication difficulties, who may be unable to express their discomfort and are at an even higher risk of experiencing thermal stress and its adverse health effects.
Climate change and more extreme weather events are expected to increase these risks. The WHO's Heat-Health Action Planning has already stressed the importance of keeping cool indoors. Still, the likelihood of growing cooling demands will be a significant challenge to the global target of net zero carbon emissions by 2050. However, there is currently no tool available to assess on-site indoor heat-related health risks across different regional and climatic contexts to identify those who are most vulnerable; understand the reasons behind the risks; and ultimately provide appropriate care by identifying and promoting management and design strategies for keeping people safe and comfortable at a reasonable cost.
A better understanding of the relationship between climate, care home design, and people is essential to promote and protecting health in the face of climate change and extreme weather events. Dr. Choo-yoon Yi, AXA Fellow at Sheffield University, will develop a bottom-up framework and tools to model the climate, energy, and heat dynamics of care homes tailored to the environmental and user characteristics of care homes at a city-region scale. The framework will allow for identifying context-sensitive strategies and pathways of the most effective cooling measures in care homes while meeting net-zero targets. The framework will be open source to support its application to different regional contexts, revealing regional differences in exposure, vulnerability, and responses.
The project will identify a system to categorize existing care homes into representative models or 'archetypes' by characterizing building energy (heat) flow pathways, such as volumetric building geometry, population characteristics and composition, schedules of activities, and environmental conditioning practices. Built on the existing "EnHub," a modular housing stock energy modeling framework to decarbonize the UK's housing stock, this project will first attempt to delineate relative contributions to assessing the indoor heat stress risk of the care home archetypes in present and future climates in the UK's South Yorkshire City Region. This information will help identify care homes with higher heat stress risk levels that may require urgent actions of adaptation through renovations.
Dr. Yi's project will develop novel techniques to explore how environmental design interventions and on-site green energy solutions can effectively mitigate indoor heat stress risk and decarbonize care homes at various scales, from individual buildings to neighborhoods, city districts, and city regions. The findings will be presented in public engagement workshops. The tools developed could prove valuable to policymakers, care home residents, carers, providers, and managers, and help refine our understanding of liability and heat-related injury at care facilities in the insurance sector.
April 2023