Evolution of tree distribution under global change: colonisation dynamics of Holm oak populations at the Northern edge of the distribution area
How will trees be able to cope with the current rapid rate of climate change? They have two solutions: migrating towards more favorable habitats or adapting to new environmental conditions often characterized by more severe droughts. "Scientists, managers and policy makers need to gain a better understanding of these processes in order to appropriately manage tomorrow's forests," stated Morgane Urli.
The originality of her project lies in the combined use of two complementary disciplines. Biogeography is based on field observations used to verify whether the direction and speed of migration of the species are consistent with predictive models, while the ecophysiological approach aims to better understand the mechanisms of drought resistance in trees.
My research focuses on the dynamics of Holm oak at the leading edge of its distribution area under global change. We aim at quantifying its colonization during the last century using the Management archives of coastal forests, located from Bordeaux to Nantes (France). We will establish the relationship between the speed of species expansion and climatic changes. The functional strategies of Holm oak and its coexisting species in response to water shortage are characterised to understand the demographic processes of colonization (regeneration, seedling survival and growth) and connect them to the environmental conditions.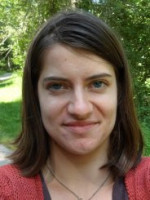 Morgane
URLI
Institution
Institut National de Recherche pour l'Agriculture, l'Alimentation et l'Environnement