Climate changes and emerging infectious diseases in the Mediterranean wetlands
Climate change and emerging infectious -diseases in the Mediterranean wetlands Let us take a wild guess and assume you know nothing about zoonotic pathogens.Chances are we would not be far from the truth, even though they are the source of most emerging diseases. As infectious agents that circulate in animals and can infect humans, their dynamics are highly complex. This fact is further enhanced by climate change, which creates opportunities for pathogens to encounter new hosts and thus migrate to new regions.
Marion Vittecoq focused on the Mediterranean Basin, a key area for parasite spread, at the crossroads of several continents. She investigated the epidemiology of two important emerging zoonotic viruses, avian influenza and West Nile viruses, and correlated her findings with data on wildlife, domestic birds and humans, in the light of climate change. Now that host-pathogen interactions are increasingly altered by global climate change, her work may have a significant impact on virus surveillance strategies and public health.
My research focuses on emerging infectious diseases in the Mediterranean basin in the context of global change. I work on a multidisciplinary project, which combines field sampling, molecular analysis and climatic modelling to gain insight into Influenza A virus and West Nile virus dynamics in natural ecosystems.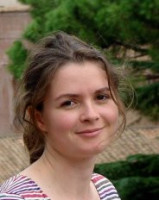 Marion
VITTECOQ
Institution
Fondation Tour du Valat
Zoonoses: burning issue in a warming world