Catastrophe, emergency and social mobilization: an ethnography of post-disaster in Haiti
On January 12, 2010 an earthquake of magnitude 7.0 on the Richter scale struck the Republic of Haiti. After the disaster, authorities and local residents were faced with a high number of casualties and missing persons as well as the destruction of a great number of houses and public buildings in the country. Within this context of prolonged emergency, the reconstruction process is slow to show progress. Earthquake and post-disaster emergency management have revealed some previous issues inscribed in the socio-political system of Haiti. This system has already been affected by previous natural disasters and is characterized by social and political instability and a pressing need for humanitarian assistance.
In particular, the daily interaction of these humanitarian actions with local reality and the context of emergency have produced a laboratory of experiences which are connected, at various levels, to the housing crisis issue that Giovanna Salome aims to investigate.
Starting from this premise, Salome decided to conduct an anthropological survey to explore the logic and practices that accompany the housing crisis caused by the earthquake in the urban context of Port-au-Prince. She aims to explore, in particular, how inhabitants have coped with the housing crisis and to examine the different social actors engaged in the reconstruction process.
As part of her research, Salome is analyzing accounts given by beneficiaries of the humanitarian projects, relating to resettlement. Her analysis focuses on the needs, representations and spontaneous practices of the population. Salome will then reflect on the encounter between the assistance provided by international organizations and the informal reconstruction process followed by the population.
Her findings will contribute to our understanding of the mechanisms of social reactions to disasters and violent crisis. Identifying the factors that influence local social response to catastrophes may help define and design future aid programs. It could also be helpful for staging humanitarian operations based on the specific needs and behaviors of local populations.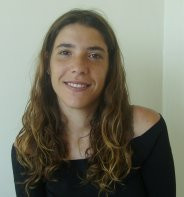 Giovanna
SALOME
Institution
Università degli Studi di Messina
IN SEARCH OF A PLACE TO STAY: FACING THE HOUSING CRISIS IN HAITI